While Consumer Reports named Subaru as the "best overall automaker" in the magazine's 2012 Top Picks list, it was Toyota that came out with five of the 10 top picks.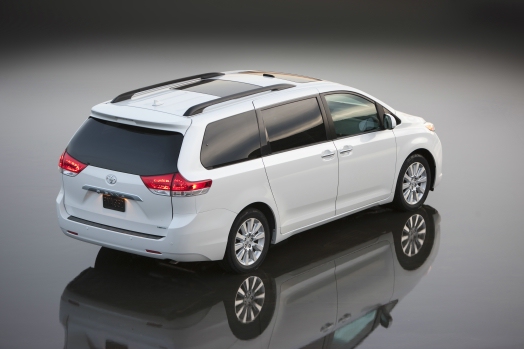 2012 Toyota Sienna
Toyota products singled out for the honors include the Camry Hybrid, RAV4 small SUV, Highlander SUV, Sienna minivan, and Prius. This marks the first time since 2003 that a single automaker garnered so many top picks.
Family vehicles take center stage in the annual Consumer Reports listing, as the publication's rankings are studied by millions of consumers looking to buy the best, most reliable and safest vehicle they can.
It also doesn't hurt automakers to achieve top pick status.
2012 Hyundai Sonata
Here are the 2012 Top Picks by category:
Family Sedan – Toyota Camry Hybrid
Affordable Family Sedan – Hyundai Sonata
Family Hauler – Toyota Sienna V6
Small SUV – Toyota RAV4
Family SUV – Toyota Highlander
Small Car – Subaru Impreza
Green Car – Toyota Prius
Sports Sedan – Infiniti G
Pickup Truck – Chevrolet Avalanche
Sporty Car – Ford Mustang
2012 Subaru Impreza
To see the best and the worst 2012 cars, as well as the full report on the Top Picks 2012, check out ConsumerReports.org.
Check out TheCarConnection for more complete product information and reviews of the 2012 Toyota Camry Hybrid, 2012 Hyundai Sonata,  2012 Toyota RAV4, 2012 Toyota Sienna, 2012 Toyota Highlander, 2012 Subaru Impreza, 2012 Toyota Prius, and 2012 Infiniti G.
Sign up for our free newsletter or follow us on Facebook or Twitter.