If you're planning to put on your walking shoes and fight the crowds for deals at the mall this Black Friday, you might want to switch up and do something entirely different: shop for a car instead.
No, it's not lunacy. At least, that's what some of the industry experts have to say, including TrueCar.com, which predicts that this year, Black Friday is the best day to buy a car. Not only that, but consumers can find great car deals during the rest of the holiday weekend as well, culminating on Cyber Monday, November 28.
Jesse Toprak, vice president of industry trends and insights at TrueCar.com tells FamilyCarGuide there's gold to be mined this Black Friday, if you're in the market for a car. "Consumers are typically looking for electronics, clothes or toys during Black Friday sales, but they should consider a car, because dealers are looking to make some fantastic deals that day."
But don't just head over to the dealership without doing some advance preparation, Toprak warns. "The key to any good deal is to make sure you've done your homework before going to the dealership."
2011 Chevrolet Malibu
Enlarge Photo
How good a deal can consumers get on a family car? TrueCar.com says the estimated percent of discounts range from 12 percent for the 2011 Lincoln MKZ to 26 percent for the 2011 Chevrolet Malibu.
2012 Volkswagen Tiguan
Enlarge Photo
There are also attractive finance and leasing deals on 2012 models. Finance deals include zero percent for 60 months on the 2012 Nissan Altima mid-size sedan, 0.9 percent for up to 60 months on the Volkswagen Tiguan small crossover, 1.9 percent for up to 36 months on the Honda Civic, and 1.9 percent for up to 60 months on the Toyota Sienna minivan.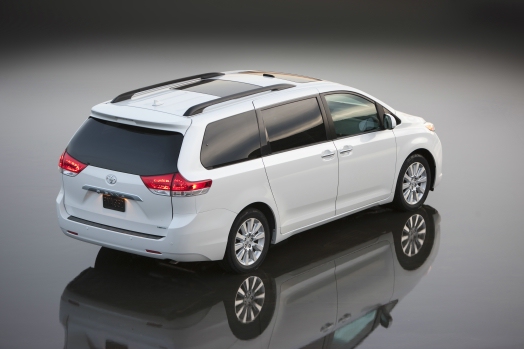 2012 Toyota Sienna
Enlarge Photo
Best bet is to identify the vehicle you want, then use a best price tool (such as TrueCar.com's Best Local Price), or some other online service guaranteeing no-haggle pricing. Consumers can still take advantage of all the currently available incentives, without having to negotiate. Turnaround time at the dealership is less when going this route as well, typically under one hour.
That could leave you with time to hit the mall for those other Black Friday deals… if they're still available.
As for the best car deals this Black Friday, if you miss the window, all is not lost. Dealers may still try to entice consumers with blow-out end-of-the-year sales promotions. Do you want to count on that? If you really need a car, now may be the best time to buy.
Sign up for our free newsletter or follow us on Facebook or Twitter.