2012 Ford Explorer
Ford has taken a significant tumble in reliability due to some of its latest vehicle technologies, while Jeep is now the most reliable domestic brand, according to the latest annual-survey data from Consumer Reports.
Both of those pieces of news might come as a bit of a surprise. Consumers have finally caught on to the excellent products coming from Ford [NYSE: F] nowadays; but it seems that some of the same features that might be drawing shoppers in are also negatively affecting reliability.
Consumer Reports points to issues with the MyFord Touch infotainment and connectivity interface—which the organization had already called "frustrating" and a "complicated distraction when driving"—and also points to issues with the new PowerShift automated manual transmission used throughout the 2011 and 2012 Ford Fiesta and Ford Focus lineups.
MyFord Touch had already been blamed for Ford's plunge in J.D. Power Initial Quality Survey (IQS), earlier this year. So far, MyFord Touch and its sibling system, MyLincoln Touch system, have been installed in the Ford Edge, Lincoln MKX, Ford Explorer, and Ford Focus; but versions of the system are due within the next year for many more models in the Ford lineup, including the 2013 Ford Taurus.
2012 Jeep Grand Cherokee
Jeep, on the other hand, was bolstered by good reliability indications so far for its redesigned Grand Cherokee SUV. That's a significant achievement, as the previous-generation Grand Cherokee, as well as others before it, carried unimpressive reliability records.
The annual Consumer Reports reliability results were revealed today at an Automotive Press Association lunch in downtown Detroit. They're based on responses to the Consumer Reports 2011 Annual Auto Survey, for 1.3 million vehicles owned or leased by CR subscribers.
Meanwhile, as Ford sees some technology teething pains, Chrysler vehicles are finally doing better, reports the organization. Jeep has become the most reliable domestic brand, moving up seven spots to 13th overall. Chrysler jumped 12 spots—with a 'well above average' rating for the Chrysler 200, so far, bolstering the brand's showing—while Dodge improved its ranking by three, aided by the Durango.
GM slips, somewhat
GM also took a tumble in reliability, but not nearly as much so as Ford. CR cites the Buick LaCrosse, Buick Enclave AWD, and Cadillac SRX as examples of vehicles that had been at least average last year but are no not recommended. Additionally, the Buick Regal and Chevrolet Cruze, two all-new models introduced in the past year, landed below average in reliability.
2011 Chevrolet Volt
Meanwhile, the Cadillac CTS and Chevrolet Avalanche were high points for GM reliability this year, as was the Chevrolet Volt. CR says that the Volt is thus far GM's most reliable car, but it cautions that the sample size was barely over 100 cars/owners.
Other than that, some old generalizations still hold. Japanese brands are still on top for reliability, and among European brands, it really depends which individual model you choose.
Japanese brands still on top in reliability
According to CR, 62 of the 97 domestic models (64 percent) of domestic-brand models rated average or better in the reliability ratings. The percentage was the same for European models, with 37 of 58 models scoring at least average. But it seems that Japan is still the leader for consistent reliability: 87 of 91 (96 percent) Japanese models were average or better.
Toyota seemed unaffected by its accelerator-related recall concerns and finished sixth overall, repeating last year's ranking; Toyota's only vehicle with less than average reliability is the Sienna AWD minivan. Honda's only below-average-rated vehicle was the new Odyssey minivan. While Hyundai and Kia didn't fare quite as well, at eleventh and twelfth overall as brands, only two models, the V-6 Hyundai Santa Fe and Kia Sorento—both American-built—fared below average.
Mazda was up a very significant eight spots versus last year, with none of its vehicles in the below-average category. Scion remained the top-rated brand, although its model line (prior to the introduction of the iQ) was limited to three brands.
Among European automakers, Volvo ranked highest, thanks to above-average reliability for the S60 sedan in its first year. But CR cautions that Mercedes-Benz and BMW vary dramatically between models. For instance, the S-Class is well below average in reliability, while the GLK is good and has been improving. The redesigned BMW 5-Series was far below average, while the new X3 is quite reliable so far.
Jaguar XJ, Porche Cayenne new but far from trouble-free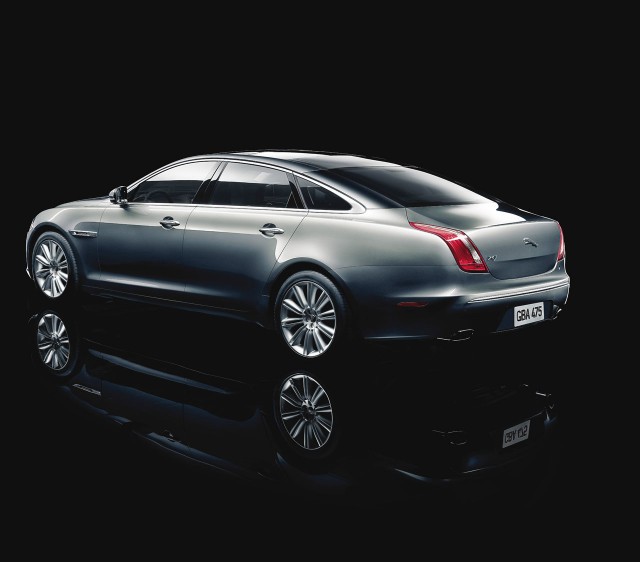 2011 Jaguar XJ
While Jaguar remains a top-rated brand for customer service, it's still not doing well in reliability. Its Jaguar XF and all-new Jaguar XJ were the least-reliable individual models in the survey.
Porsche is a low-volume brand and thus easily affected by vehicle-launch issues—as it was with the all-new Cayenne. The redesigned Porsche Cayenne had "a terrible debut year" according to CR, which contributed to that brand falling from being second-best last year to second-worst this year.
As a full-line manufacturer, Ford's plunge from 10th overall last year to 20th this year is no doubt one that the industry—as well as no-nonsense new-car shoppers—will be watching. Are the issues with MyFord Touch and the new transmission simply the cost of introducing new technology, or a sign that Ford's vehicles are sliding?