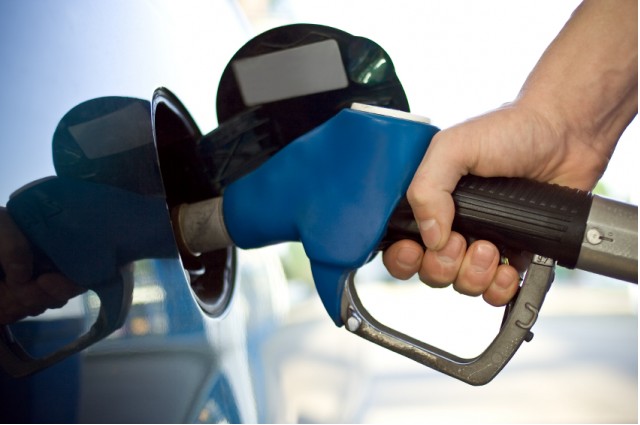 Gas pump
A trade association representing both domestic and foreign automakers has cancelled a two-week radio ad campaign critical of the Obama administration's proposed fuel economy requirements for 2017 – 2025. The radio spots, funded by the Alliance of Automobile Manufacturers (AAM), were to have started airing Tuesday in 14 states.
The ads were targeted to listeners in truck-heavy states such as Michigan, Arizona, Colorado and Virginia, which is also with broadcast range of Washington, D.C.. The spots gave a bleak vision of the future, warning listeners that an upcoming decision threatens the recovery of the auto industry. "Families," the ad said, "would be hit with higher car prices," while small businesses dependent upon trucks would be faced with "limited vehicle choices."
Removal of the ads likely indicates that progress is being made in fuel economy negotiations. The Obama administration wants a CAFE standard of 56.2 mpg fleet-wide by 2025, while the AAM is arguing for a more lax standard. Concessions to the automakers have already been made, including back-loading the largest fuel economy gains closer to 2025 and excluding heavy-duty work trucks.
Environmentalists object to some of the proposed provisions, including one that would give disproportionate credits to automakers simply for producing electric vehicles. This would allow automakers to ramp up sales of internal combustion vehicles, which in turn would generate more emissions than offset by the electric vehicles produced and sold.
The United Auto Workers, as part of a labor union and environmental group called the BlueGreen Alliance, has come out in support of the stricter CAFE requirements, which it sees as pushing the development of new technology and preserving auto industry jobs.
No deal is likely to be revealed before next week. Formal proposals are due from both the federal government and California by the end of September.