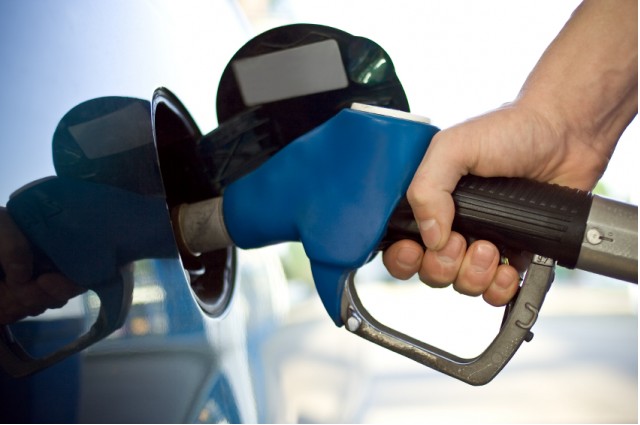 Gas pump
WalMart, the retail giant best known for selling things at lower prices than the competition, feels you pain at the pump. If you live in Arkansas, Georgia, Idaho, Illinois, Indiana, Iowa, Kentucky, Louisiana, Michigan, Mississippi, Missouri, New Mexico, North Carolina, Ohio, South Carolina, Tennessee, Texas or Virginia, the retailer has announced a 10-cent-a-gallon rollback on gas prices at participating stores. The retailer is already known for low gas prices at WalMart or Murphy USA locations.
The catch? Fuel purchases must be charged to a WalMart credit card, a WalMart gift card or a reloadable WalMart MoneyCard. The retailer has been hurt by declining in-store sales, as customers see a larger percentage of their household budgets going to pay for things like groceries and gasoline. Discounting fuel is one way to lure customers back to WalMart stores, and their chief marketing officer, Stephen Quinn, explained it as follows:
"Our customers have told us that high gas prices are a top budget concern, nearly as large an expense to their households as food and groceries," said chief marketing officer Stephen Quinn, in a release on the campaign. "We listen to our customers and because we know they are feeling squeezed by gas prices, we're implementing this gas Rollback to help them save, especially during high travel summer months."
Alabama customers will receive a ten-cent-per-gallon rebate on their WalMart credit card statement, and Alabama residents aren't able to use WalMart gift cards or MoneyCards for discounted fuel purchases due to state regulations. Florida residents will receive a ten-cent-per-gallon rebate on WalMart credit card fuel purchases, but may also use WalMart gift cards and MoneyCards to receive a five cent per gallon discount at the pump. A complete list of participating locations can be found on WalMart's corporate website.
[WalMart, via Detroit News]