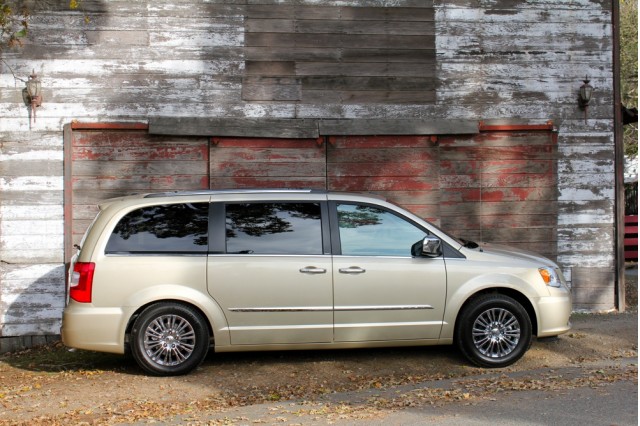 2011 Chrysler Town & Country
2011 Dodge Journey R/T
Chrysler is recalling over 11,000 vehicles, from more than ten model lines, for a suspected safety flaw related to the steering.
According to documents filed with the National Highway Traffic Safety Administration (NHTSA), some vehicles may have been assembled with an incorrectly installed steering-column pivot rivet—or, potentially, missing that part altogether.
If a vehicle is affected, the flaw wouldn't directly affect steering, but it could compromise crash safety, or increase the likelihood of injury in a frontal crash, according to the agency and filed documents.
The recall is far-reaching and covers much of the Dodge, Chrysler, and Jeep SUV, sedan, and convertible lineup but it doesn't affect Ram trucks or the company's rear-drive sedans such as the Chrysler 300 and Dodge Charger. Family staples such as the Dodge Grand Caravan and Dodge Journey are covered by the campaign—as well as the highly promoted (courtesy of Eminem) Chrysler 200 sedan All of the affected vehicles were built quite recently, and many of them are still on dealer lots; vehicle assembly dates range from April 15, 2011 through May 14, 2011. Chrysler estimates that less than one percent of the 11,351 vehicles recalled have the issue.
Chrysler said in a release that it is not aware of any accidents, injuries, or even property damage due to the issue; it will begin contacting owners of potentially affected vehicles next month, asking them to bring them to the dealership for an inspection, where the rivets will be added, replaced, or repaired as necessary.
Here's the full list of affected vehicles, all from the 2011 model year:
Chrysler 200
Chrysler 200 Convertible
Chrysler Town & Country
Dodge Avenger
Dodge Caliber
Dodge Grand Caravan
Dodge Journey
Dodge Nitro
Jeep Compass
Jeep Liberty
Jeep Patriot
Jeep Wrangler