And the news just keeps on coming – about vehicles earning Top Safety Pick designation from the Insurance Institute for Highway Safety (IIHS). The latest to achieve this top-tier safety status are two family luxury cars: the 2011 Saab 9-5 large sedan, and the mid-size 2011-2012 Volkswagen CC.  
In previous testing, both cars had earned a "Good" rating (the highest rating) for front, side, and rear crash protection, and they also have standard electronic stability control (ESC), and standard electronic stability control (ESC). But to make it to the rank of Top Safety Pick, vehicles must also be rated "Good" in IIHS testing for performance in roof strength tests for rollover protection.
Now that both cars have received "Good" ratings in that final testing, they're elevated to Top Safety Pick status.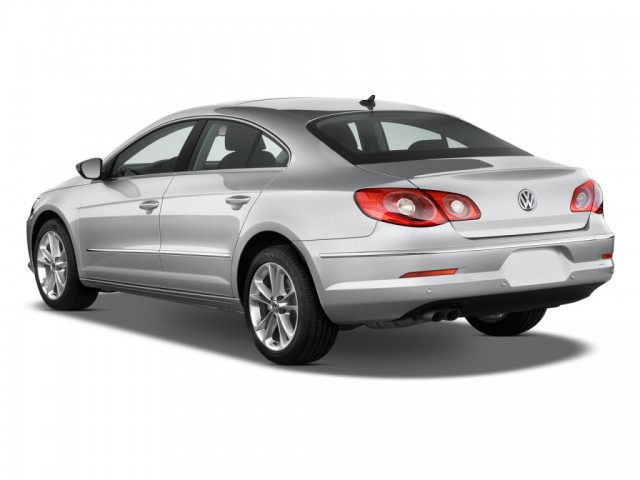 2011 Volkswagen CC
In the case of the 2011-2012 Volkswagen CC, the award only applies to the front-wheel-drive model, since the heavier all-wheel-drive version only has an "Acceptable" rating in the roof strength test.
The four-passenger Volkswagen CC, all-new for 2012, is available in Sport, R-Line and Lux in front-wheel drive. Starting price begins at $28,515. The Volkswagen CC joins four other mid-size luxury/near luxury models rated IIHS Top Safety Picks: 2011 Audi A4, Lincoln MKZ, Mercedes-Benz C-class and the 2012 Volvo S60.
2011 Saab 9-5
The 2011 Saab 9-5, redesigned in 2010, was reclassified as a large luxury sedan from mid-size sedan due to its size and weight. The Saab 9-5 is available in Turbo4, Turbo4 Premium, Turbo6 XWD (all-wheel drive), and Aero. Pricing begins at $38,525. The Saab 9-5 joins nine other 2011 large luxury cars classified as Top Safety Picks: BMW 5 Series, Cadillac CTS, Hyundai Equus and Genesis, Infiniti M37/M56, Lincoln MKS, Mercedes-Benz E-Class two-door and four-door models, and Volvo S80.
In a review, TheCarConnection gives the 2011 Saab 9-5 an overall 8.5 (out of 10) rating, calling it "a classy, comfortable and well-designed flagship, with a lot more character than most luxury sport sedans."
[IIHS]
Sign up for our free newsletter or follow us on Facebook or Twitter.