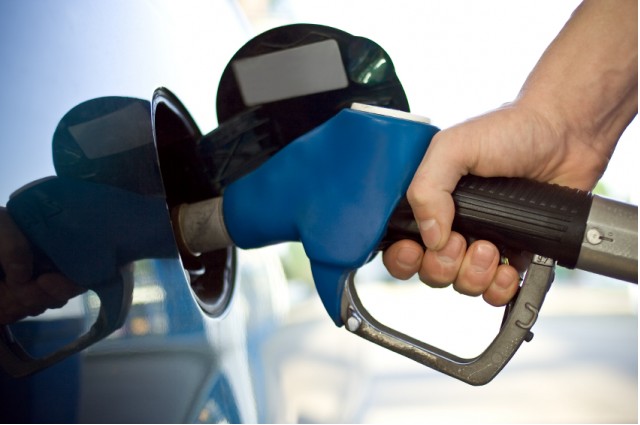 Gas pump
Gas prices might no longer be on the way up—at least for a little while—but it appears that this time, surging pump prices, combined with the persisting economic conditions, have meant that U.S. families are feeling it more sorely than before.
A new Gallup Poll found that Americans are still a little shell-shocked by what became, for a while, the $4-a-gallon reality. Fifty-three percent of Americans report that they have made major changes in their personal lives to accommodate steep gas prices. And by now, nearly three quarters say that they've made major changes of some sort to accommodate the higher prices.
In response, nearly a third of Americans are driving less. But they're also cutting back on vacation travel, even if they're higher-income families—a trend that's been especially worrisome for the tourism industry and other sectors of the economy.
Particularly of concern for those worried about the psychological blow of gas prices is that about two thirds of Americans say that gas prices have caused them financial hardship. Gallup has been asking that question for years, and it's the among the highest figure it's seen since it started asking the question in 2000—only surpassed in 2005, when gas prices first passed the $3 mark and in 2008 when they surged past $4 a gallon.
Are there less-painful solutions, like keeping speed down?
Yet many families might be underestimating the impact of some less painful strategies. In the poll, while 12 percent reported less leisure driving, only one percent reported driving less aggressively or keeping speed down to save money on gas—a change that may prove financially significant if kept up over a year.
On a national level, gas prices appear to have peaked. According to the federal government's Energy Information Administration (EIA), the price of a gallon of regular gas was already about a half-cent lower than the week before. And it appears that in recent days, prices have been falling more rapidly; according to GasBuddy.com, average U.S. pump prices stand at about $3.89 a gallon, about seven cents a gallon lower than a week ago.
The latest results are part of a joint USA Today/Gallup poll conducted May 12-15—after they'd leveled off in most regions—from a random sample of 1,024 adults in all 50 U.S. states plus the District of Columbia. Confidence is plus or minus four percentage points.
Even wealthier households traveling less
Curiously, Gallup found, this urge to cut back on driving (and spending) isn't just limited to the lowest-income families; it spans a wide range of income levels. Even in the $75,000 and up household income range, 44 percent reported having changed their habits because of higher gas prices.
Gallup does note, however, that the type of economizing that families have done is different, depending on income level. Lower-income Americans are more likely to report "significant hardships" that involve household expenses, while middle- and upper-income households are simply driving less for vacations and errands.
There are also some pronounced differences between how men and women are dealing with gas prices. Men and women in about an equal percentage said that they were driving less, but men were nearly twice as likely to say they purchased or planned to purchase a more fuel efficient car and women were about twice as likely to say that they've cut back on household expenses.
[Gallup]