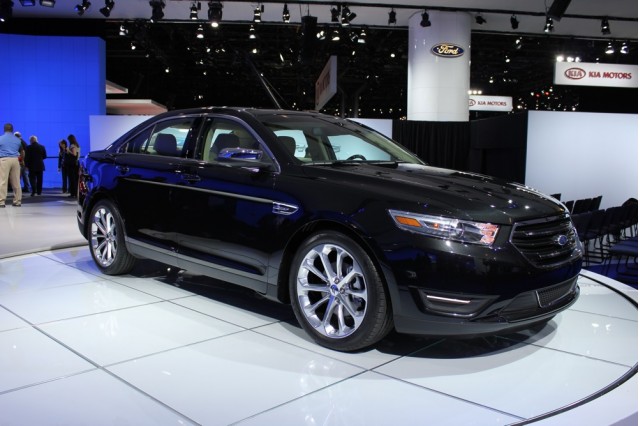 2013 Ford Taurus
One of the unexpected outcomes of the recent devastation in Japan was the impact on paint colors for new cars, even among non-Japanese manufacturers. Ford, for example, restricted orders of cars in "Tuxedo Black" and multiple shades of red. At issue was a product supplied by German chemical firm Merck KGaA, called Xirallic pigment. Xirallic pigment itself isn't a color, but rather a paint additive used to create luster in certain shades of automotive paint. The pigment is used by a variety of manufacturers, prompting order holds for certain colored vehicles from Honda, Ford, Toyota and Chrysler.
Merck's sole plant producing Xirallic pigment is located in Onahama, Japan, just 36 miles from the Fukushima Daiichi nuclear reactor. Heavily damaged by the earthquake that hit northern Japan on March 11, Merck began rebuilding the plant on April 4 with the goal of resuming production on June 1. Production was actually restarted on Sunday, May 8, some three and a half weeks ahead of schedule.
The plant shutdown illustrates a weakness of sole-source manufacturing, and Merck is taking steps to prevent such an occurrence in the future. The company plans to begin production of Xirallic pigment at a German manufacturing facility by year end, just to ensure redundant supply of product for the future.