Gas At $4.89
Take a look at your local gas station's sign this weekend, and you might—you just might—see something you haven't seen in many months: the price going down a penny or two.
Largely because of this week's end of a sustained period of crude-oil speculation, it could be the start of a modest trend toward somewhat lower pump prices that could last through the spring and summer.
Probably no price hikes before road-trip time
Monday's official U.S. Energy Information Administration (EIA) report on gasoline showed pump prices up more than eight cents versus a week earlier—and up nearly $1.07 from a year ago. However today GasBuddy.com is showing pump prices at a $3.95 average, down nearly a cent from yesterday—and perhaps signaling that the beginning of a drop in pump prices.
Previously, the EIA had predicted that pump prices will peak at about $3.91 per gallon in early summer, while the average for the summer driving season will be $3.86—$1.10 higher than last summer. But that was under the projection that crude oil would average $112.50 per barrel over the summer.
This past week, the price of crude dropped rapidly, and even slipped below the $100 mark toward the end of this week, closing Friday at $99.80 a barrel.
The crude-oil bubble popped, but gasoline prices will only slowly settle
Pump prices do tend to lag crude oil prices by a month or more, though the rapid fall of crude and the stabilization of pump prices follow several weeks of reports from analysts calling the oil market in a state of oversupply. Meanwhile, crude oil prices had been creeping up to their highest level since 2008. U.S.-standard West Texas Intermediate (WTI) crude had reached 140 a barrel in mid-2008, then plunged to the $30 range late that year; since then it's risen—well over the $100 mark for most of the past couple months.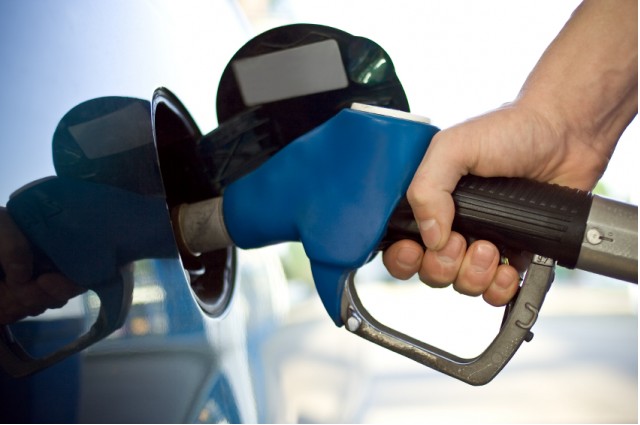 Gas pump
And while $2 a gallon is far too much to hope for, it looks like gas prices will actually fall to more affordable levels in time for your summer road trip—at a time when they usually rise somewhat.
Lower gas prices—even 50 cents lower, for the short term—could actually prove great news for economic recovery, too; economists have said that the sustained higher prices have caused consumers to cut back on other types of spending.
Reality: Higher prices are here to stay
But as bright as the outlook is for a few lower-priced fill-ups, it still doesn't look like prices are going to stay much lower for more than a few months—or that if there's a state of oversupply that it might last. The U.S. Department of Energy forecasts that total worldwide oil consumption will grow by an average 1.5 million barrels per day through 2011 and 2012, with supply from non-OPEC countries only growing by about 400 million (0.4 billion) barrels per day through that time. That means we'll need to draw more from foreign oil production, at a time of much international unrest.
When you fill up this week, enjoy the feeling of paying less than last week. And trust us; don't take this as license for going out and getting that gas-guzzler.