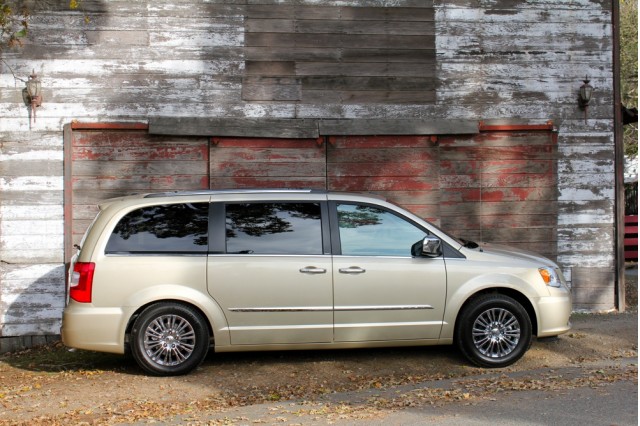 2011 Chrysler Town & Country
2011 Toyota Sienna Limited
Are insurance premiums breaking the family budget? It might be time to ditch that sport sedan and consider a minivan.
Compared to some roadsters and sport sedans, the Chrysler Town & Country (as many other vans and crossovers) costs less than a third as much annually as several of the Mercedes-Benz AMG models, for instance, on a companion list of vehicles with the highest insurance cost.
Insurance rates are based not only on a vehicle's relative safety, crash protection and crash avoidance, but on the types of people (and driving records) of other people who are commonly attracted to them. That's why most of the vehicles on this list of models with the lowest rates are relatively tame, family-oriented vehicles. In fact, five of the ten are minivans and three others are relatively tame, sensible crossover utility vehicles.
Minivans have also fared well, typically, when it comes to bumper-bashing tests from the Insurance Institute for Highway Safety (IIHS). Since minor fender-benders are a more common type of insurance claim than major accidents, that's another reason why these types of vehicles fare well in this aspect of ownership costs.
That driver profile aspect is a big part of it, though, according to Insure.com—as well as the generous level of safety equipment in minivans.
Insure.com got its premium information through a study conducted by Quadrant Information Services, which looked at the average auto insurance premium by requesting premiums from six large companies (State Farm, Allstate, Progressive, Geico, Framers, and Nationwide) in ten zip codes per state. In each, they requested a premium for a 40-year-old male, with a twelve-mile daily commute, a clean driving record, and good credit, for a semi-standard 100/300/50 ($100,000 for injury liability for one person, $300,000 for all injuries and $50,000 for property damage in an accident) policy.
Here are Insure.com's ten 2011 vehicles with the lowest insurance rates:
Chrysler Town & Country LX - $1,092
Toyota Sienna (four-cylinder) - $1,101
Toyota Sienna LE - $1,108
Honda Odyssey LX - $1,115
Nissan Murano SL - $1,128
Jeep Wrangler Unlimited Sport - $1,131
Honda Odyssey EX - $1,138
Toyota Sienna (V-6) - $1,143
Ford Escape XLS - $1,150
Toyota Highlander - $1,154