In a stunning achievement by automakers in a single year, a total of 66 new 2011 models now earn Top Safety Pick status from the Insurance Institute for Highway Safety (IIHS). The 2011 list includes 40 cars, 25 SUVs and one minivan. While that's great news for consumers in general – safety being a high priority – it's even better news for those looking for the safest family vehicles.
Families come in all sizes, of course, and need various types of vehicles to accommodate their wants and needs. Looking at the field of 66 winners, arguably all but the single microcar (Ford Fiesta) qualify as family vehicles. But, even granting that the 12 small cars may not generally be considered family cars, that still leaves a whopping 53 vehicles (out of 66) that do.
2011 Volkswagen Touareg
In large cars, twelve models are represented. There are 15 mid-size cars, one minivan (Toyota Sienna), one large SUV (Volkswagen Touareg), 18 mid-size SUVs, and six small SUVs.
In a press release, IIHS cited Hyundai's quick strides in occupant protection as a case in point. In 2009, the small SUV Hyundai Tucson (and its corporate sibling, the Kia Sportage) earned a poor roof strength rating with the weakest roof of all small SUVs evaluated that year. But a 2011 redesign resulted in a Good rating and Top Safety Pick designation for both models.
2011 Hyundai Sonata
Similarly, the mid-size Hyundai Santa Fe and Kia Sorento SUV, with an improved roof, and the redesigned Hyundai Sonata and Kia Optima mid-size cars now sport Top Safety Pick designations. In the large car category, Hyundai Genesis is also on the list. Check out The Car Connection review of the 2011 Hyundai Sonata as well as The Car Connection review of the 2011 Kia Optima.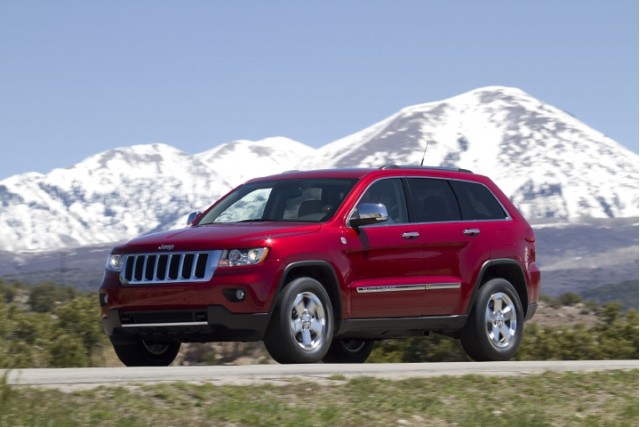 2011 Jeep Grand Cherokee
Chrysler added torso airbags to bolster side crash protection in the redesigned 2011 Jeep Grand Cherokee mid-size SUV – and received Top Safety Pick status. For a closer look at this vehicle, be sure to check out Marty Padgett's review in The Car Connection.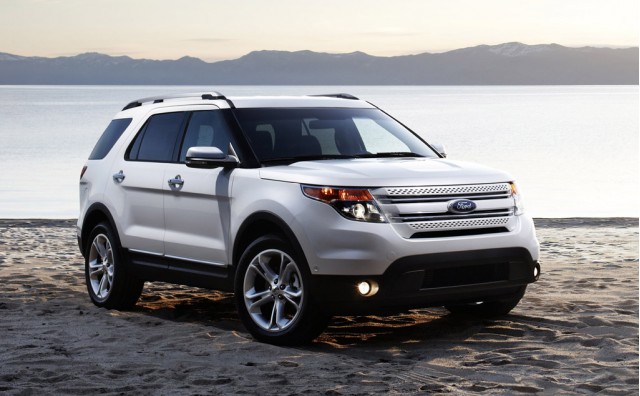 Ford's all-new 2011 Explorer mid-size SUV is another great family vehicle. With its new design, Explorer, which had never before earned Top Safety Pick, now achieves the status. Upgraded roofs in Ford Flex and Lincoln MKT, two other mid-size SUVs, and the mid-size Ford Fusion and Lincoln MKZ also earned these models Top Safety Pick designations. Two large cars, Ford Taurus and Lincoln MKS, are also on the list. See editor's comments on the 2011 Ford Flex  The Car Connection, and 2011 Lincoln MKS (The Car Connection).
Overall, Hyundai/Kia top the list with nine vehicles. General Motors, Ford/Lincoln, and Toyota/Lexus/Scion rank next with eight. Subaru has five (four generally considered family vehicles).
From budget to luxury, four-passenger to eight, there are plenty of choices for safe family vehicles among the 2011 IIHS Top Safety Picks.