Rudolph just called in sick, and the rest of the reindeer team refuses to travel without his bright head light leading the way.  Santa needs a reliable way to deliver all those toys to the little kids as well as the big electronic toys to the big kids.  Santa needs wheels.  What should Santa drive?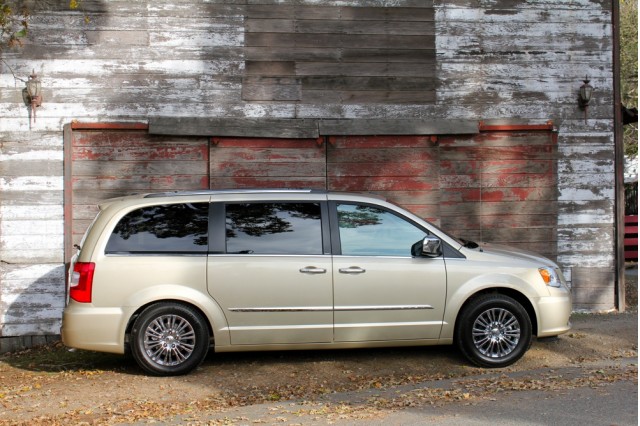 2011 Chrysler Town & Country
Enlarge Photo
Santa needs lots of cargo space for the gifts.  But – let's face it – Santa isn't exactly slim, thanks to all those cookies everybody's been leaving for him by the chimney for decades.  So, I suggest the 2011 Chrysler Town & Country.  After all, Chrysler invented the minivan, so they know a thing or two about storage space and getting people – or elves – in and out easily.
Enlarge Photo
All-wheel drive is a necessity, because there's lots of tricky terrain on his late-night route, including snowy and slippery roofs he has to land on.  So, I suggest the
2011 Audi Q5
or larger 2011 Audi Q7 SUV with the brand's legendary Quattro AWD system.
Since Rudolph with his nose so bright needs to recharge his batteries, Santa needs bright headlights.  I recommend the 2011 Mercedes-Benz models with a night vision package and a spotlight function to help him avoid a fender bender with a chimney.
Energy efficiency is critical, because Santa has a long way to go in a short period of time, and we know Santa would rather spend his money on toys than on gas.  So, I suggest the 2011 Toyota Prius.  There's a reason this is the best-selling hybrid on the planet.
The sleigh must be rugged, because it's a long, tough trip, and millions of good boys and girls are depending on its success.  So, I suggest the 2011 Jeep Grand Cherokee.  The Jeep name is synonymous with rugged, just as Santa's name defines Christmas.
2011 Lincoln MKZ Hybrid
Enlarge Photo
It needs to be smooth, because it will be a long night, and Santa deserves to be treated better than a passenger in a taxi with a lead-footed driver.  So, I suggest the
Lincoln MKZ
luxury sedan, with an ultra-quiet cabin, 263hp engine, six-speed automatic transmission, and a THX sound system to keep him and the elves company on the long night.
Santa needs something with a GPS, so he can find the homes of all the good children without wasting time going in the wrong direction. It's good so many models now have nav systems built into the dashboard, since Mrs. Claus will tell you that Santa doesn't like to stop and ask for directions.
It must be safe, because we wouldn't want anything to happen to Santa until (at least) after he's delivered the goods to our house.  So, I would suggest any of the cars rated as top safety picks by the Insurance Institute for Highway Safety, including the 2011 Mercedes C Class, Subaru Outback, Volvo S80, Ford Fiesta, Chevrolet Malibu, Buick LaCrosse, VW Jetta and BMW 5-Series.
Enlarge Photo
And because he's Santa and deserves to be truly pampered in this non-sleigh year, I would like to see him behind the wheel of a
2011 Porsche Panamera,
with its combination of elegance, performance and a long list of what I like to call "creature features."
What do you think?  What should Santa drive?