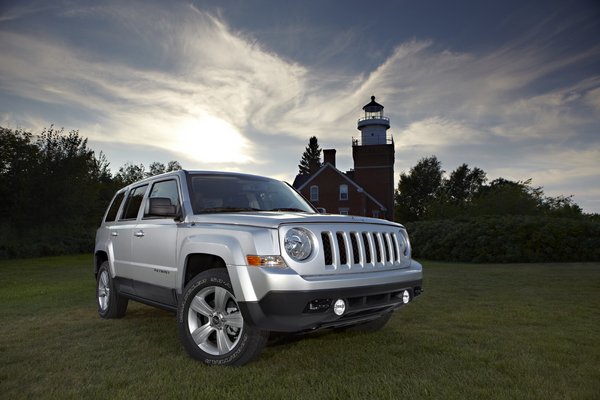 2011 Jeep Patriot
Chrysler's hitting the Twitters this morning with a wave of photos of its new 2011 products--including this first photo of the 2011 Jeep Patriot.
The Patriot isn't due for a total overhaul, unlike the brand-new Fiat 500 Sport found today via Twitpic--and unlike the mysterious 2011 Chrysler 200 just launched across the social-media airwaves.
We do expect the light refreshing of the Patriot will improve even a bit more over the new interior that arrived in the 2010 model year. Chrysler says "touch points" have been improved, which probably means a better grade of some interior materials.
Chrysler says, briefly, in Tweet form, "The 2011 Jeep Patriot is here with aggressive new styling and unsurpassed 4x4 fuel economy." On the official media site, the company says the Patriot's new front and rear-end styling match up with increased ride height and better handling.
There's yet more Chrysler information coming today as the company convenes its dealers in Orlando, and spills some of the beans on its future 2011-2012 lineup. Stay with us @highgearmedia @carconnection @greencarreports @therealma as we stay ahead of the product curve.