Every year, cars get better.  Every year, cars get more expensive.  It's been the rule since Henry Ford put doors on the Model T in 1911.
But it doesn't always apply in a recession.
The cost of the average car will almost certainly continue to climb for the foreseeable future, as the cost of everything from the metal and plastic and rubber that makes up our cars to the computer programmers who make them function continues to rise.  But a handful of automakers have bucked the trend this year, producing new, redesigned models that clearly outclass the cars they replace -- but (at least when looking at MSRP) cost less.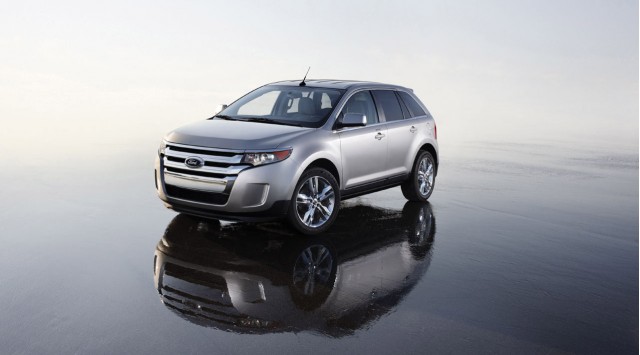 2011 Ford Edge
Enlarge Photo
The 2011 Ford Edge starts at $200 less than the 2010 model.  The price difference may not sound huge, but the improvements in Ford's midsize crossover are very significant.
The new Edge is both more powerful and more fuel-efficient than the car it replaces.  The 2011 model is lighter and more aerodynamic than the 2010, helping account for an advantage of one mpg in the city and two on the highway despite the jump in horsepower.  The 2011 model is also one of the first cars to carry Ford's new MyFord Touch system, the next generation of the popular SYNC infotainment option.  We think it has a more polished look, too.
2011 Jeep Grand Cherokee
Enlarge Photo
The price of the all-new 2011 Jeep Grand Cherokee starts $495 lower than the 2010 model, and the automotive press is universal in calling the 2011 a better SUV.  The new Grand Cherokee offers a selection of all-new engines, including a new Pentastar V6 that puts out 290 horsepower and may, finally, be proof that Chrysler can build a very nice car without a Hemi in it.  A vastly upgraded interior and a body that nods to the model's history without seeming trapped in the past make the Grand Cherokee an appealing new entry in the SUV wars.