We drove various models of the 2011 Ford Edge five-seat crossover on Wednesday. In fact, we've already written a full drive report on the newly restyled, re-equipped, and re-engined 2011 Edge.
But we can't show it to you until 12:01 am (Eastern time) on Monday. Why? Because many automakers, Ford included, impose embargoes on coverage of new models.
Among other reasons, because several "waves" of journalists drive new cars at press events held on successive days, the embargo lets everyone go live with their content at the same time.
Until then, we've decided to poll you--our readers--to see what YOU think the 2011 Ford Edge will be like. We've taken a paragraph from our drive report and removed all the actual driving impressions.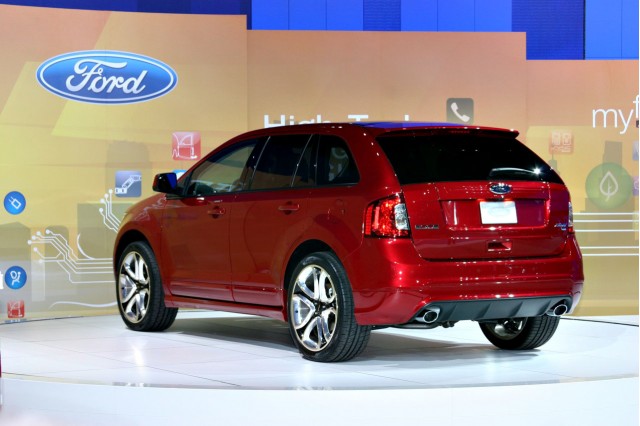 2011 Ford Edge Sport
Instead, we've provided parts of speech for you to fill in. If you take turns, this can provide unintentionally hilarious "review" copy--as any MadLibs player knows. Otherwise, play it straight and tell us what you think we'll actually say about the new Edge.
Here's the paragraph:
The 2011 Edge Sport model now offers a 305-horsepower 3.7-liter V-6, meaning 40 more horsepower than last year's, mated to the six-speed automatic. Behind the wheel, it handles [adjective], and although it actually [verb] [adverb], we found that it [verb] just as [adverb] as the [noun]. We were surprised that the [noun] wasn't more [adjective], but overall, we though the Sport was able to [verb] even more [adverb].
Cut and paste it into the comments below, and then fill in the missing words with ... whatever you want. If we get good entries, we might even designate an Editors' Favorite. Go for it.
Ford provided airfare, lodging, and meals to enable High Gear Media to test the new 2011 Edge.