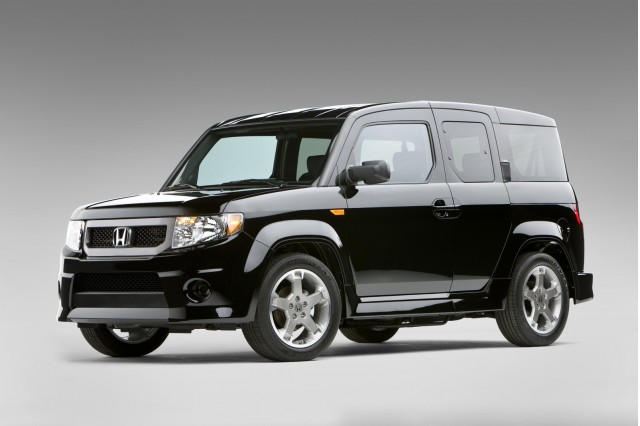 2010 Honda Element
The 2010 Honda Element is being recalled for a problem with its shifter.
The National Highway Traffic Safety Administration (NHTSA) has issued the recall for the Element and ordered that Honda stop selling the vehicle until August 13, 2010, so that repairs can be made to vehicles coming off assembly lines and those at dealers.
The recall affects just 585 vehicles built from April 1, 2010, to June 25, 2010, according to the NHTSA.
According to the manufacturer, the cable that connects the shift lever to the transmission isn't set properly, which could lead to the car failing to engage the selected gear. The shift issue could also prevent owners from removing the key from the ignition, and could even keep drivers from being able to shift into park.
All affected vehicles will be repaired free of charge. To arrange your repair, call Honda at 800-999-1009 and mention campaign number R45 to see if your Element is included in the recall.
[NHTSA via Inside Line]