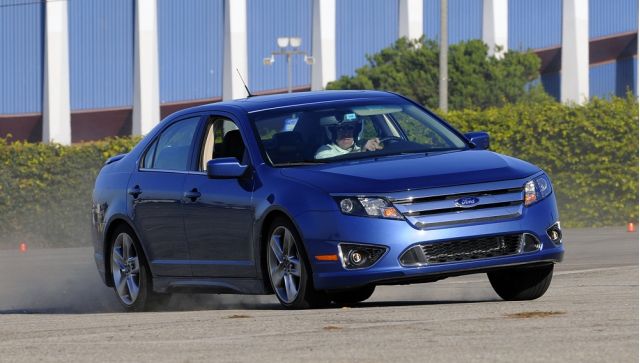 2010 Ford Fusion
Unintended acceleration and sticking floor-mat problems may have spread from Toyota to Ford.
Following consumer complaints concerning unintended acceleration caused by sticking floor mats in 2010 Ford Fusion and Mercury Milan sedans, federal regulators have opened an investigation.
The National Highway Traffic Safety Administration (NHTSA) has told drivers to avoid placing unsecured floor mats (either made by Ford or aftermarket retailers) on top of the carpeted floor mats that come standard. NHTSA also suggests that drivers make sure floor mats are secured, and not stacked.
NHTSA has verified three complaints, all involving optional all-weather mats that were placed on top of the standard mats. The agency has not had any complaints involving crashes, injuries, or fatalities.
Ford also recommends against stacking floor mats, and the all-weather mats even have a warning label that tells drivers not to stack the mats on top of the ones already in place.
[Source: Chicago Tribune]