2010 Chrysler Town & Country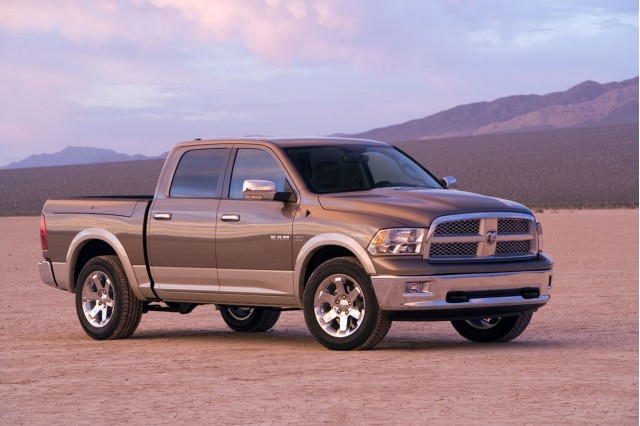 2010 Dodge Ram 1500
Chrysler today announced a more aggressive incentives program for May, including the potential for no-interest financing on much of its product line or cash-back offers of up to $4,000.
For up to 36 or 60 months, depending on the vehicle, Chrysler is offering zero-percent financing, arranged through GMAC Financial Services, which was formerly GM's captive finance arm and now used by both automakers.
Chrysler confirmed that its April sales of about 95,700 vehicles was its best since March 2009. However, the automaker aims to send more of its vehicles to consumers and fewer to rental fleets.
As an alternative to the zero-percent offers, Chrysler is offering Consumer Cash of up to $4,000 on several Jeep models—including the Jeep Commander and Jeep Grand Cherokee, which we've reported in recent weeks as heavily discounted. Deals are almost as good on many other Dodge, Jeep, and Chrysler vehicles.
Here are the offers, good now through June 1:
2010 Chrysler PT Cruiser, Chrysler Sebring, Chrysler Town & Country, Chrysler 300: Zero-percent financing for up to 60 months or 1.9-percent financing for 72 months OR up to $3,000 Consumer Cash

Jeep Commander, Jeep Grand Cherokee, or Jeep Liberty: Zero-percent financing for up to 60 months OR up to $4,000 Consumer Cash
Jeep Wrangler: $500 Mopar Bucks
Dodge Avenger, Dodge Grand Caravan, Dodge Nitro: Zero-percent financing for up to 60 months OR up to $2,000 Consumer Cash
2010 Dodge Challenger: $2,000 Mopar Bucks

Dodge Journey, Dodge Caliber: Zero-percent financing for 36 months OR up to $1,500 Consumer Cash

Dodge Ram (2010 Ram): Zero-percent financing for up to 60 months OR $3,000 Consumer Cash
Dodge Dakota, Dodge Ram 1500 (Ram 1500): $1,000 GMAC Bonus Cash to those who finance
[Chrysler]