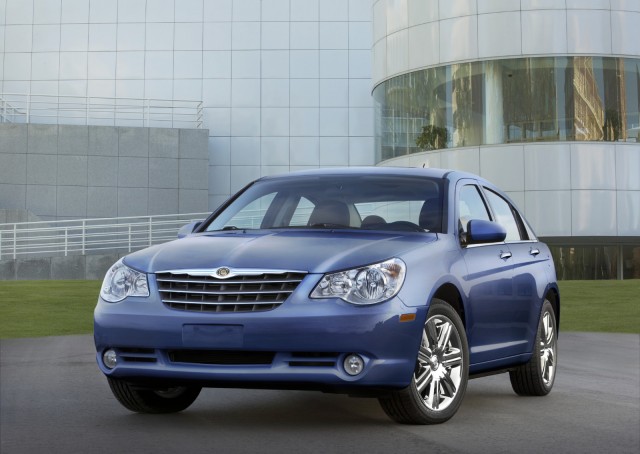 2010 Chrysler Sebring sedan
There's some brand laundering going on in Auburn Hills, as Fiat sweeps away some of the recent ills plaguing the Chrysler brand.
The next proof could be the death of the Chrysler Sebring, the mid-size sedan that's fallen far behind the likes of the Ford Fusion and Hyundai Sonata in sales and market presence.
The Detroit Free Press reports that Chrysler will ditch the Sebring name with the replacement for the sedan, due in the 2012 model year. Coming out of the recent past, the Nassau nameplate's reported as the Sebring replacement.
First displayed at the 2007 Detroit auto show, the Chrysler Nassau concept hinted at the direction Chrysler's styling might have taken before the company filed for bankruptcy last year and emerged in a new corporate alliance with Italy's Fiat group.
A new Nassau sedan could be sourced from Italy, as Fiat's plan is for Chrysler to be an outlet for cars sold in Europe under Fiat's Lancia brand. However, the current Chrysler Sebring also shares running gear with the Dodge Avenger sedan and Chrysler Sebring convertible, which likely will be replaced--and sourced from Chrysler's domestic assembly-plant network. It's not clear, and Chrysler has not yet confirmed, the plans for the Nassau nor for its future production facility.
This year, Chrysler will introduce the 2011 Jeep Grand Cherokee (stay tuned for a first drive in early June), to be followed by new versions of the Dodge Charger, Chrysler 300 and the Dodge Durango.