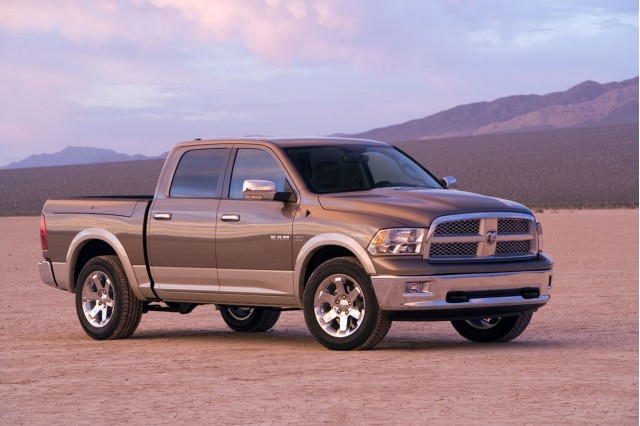 2010 Dodge Ram 1500
Thanks to our friends over at Pickuptrucks.com, we've learned some more details about the long-travel suspension Ram that Chrysler is preparing for the Easter Jeep Safari in Moab, Utah. Pickuptrucks.com has learned that the truck has 15 inches of suspension travel in the front and 14 in the rear. The truck is using 3.0 Fox Internal bypass shocks in the front and the rear.
The truck also has a wider track than a stock Ram--90 inches in front and 87 in the rear--and the front suspension has custom upper and lower control arms and remote reservoir front shocks inside a coil spring.
For the record, this is a different beast than this Ram. Either way, it looks like it could be a cool truck.
[Source: Race-dezert via Pickuptrucks.com]