2011 Ford Super Duty
2011 Ford Super Duty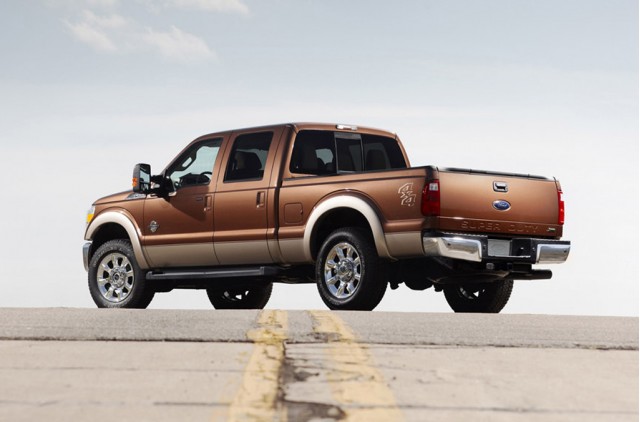 2011 Ford Super Duty
Pickup owners often get saddled with a fairly a narrow stereotype. They're labeled as conservative, church-going, salt-of-the-earth NASCAR types who watch a lot of football and lack college degrees. As a result, many automakers assume that truck buyers don't have the technical skill, the funds, or the interest to use the internet as much as other folks, so pickup marketing commonly relies on conventional, old-school media like radio, TV, and newspaper. But although every segment of the auto market has a demographic profile, TCC staffers will tell you that many of the stereotypes about truck owners are way, way off base -- and Ford is out to prove exactly that with a new marketing campaign for the 2011 Ford Super Duty.
Ford's strategy is grounded in social media, but the focus isn't on new, early-adopter technologies like the ones that Chevrolet is trying out at the upcoming South By Southwest festival. Instead, Ford is targeting fan sites, online forums, and Facebook -- information-sharing hubs that truck owners use even more rabidly than other vehicle enthusiasts. As Brian Rathsburg, marketing manager for Ford's heavy-duty pickups, says: "The membership of the top 10 Super Duty enthusiast sites is more than twice that of the top 10 (Ford) Mustang sites." Considering the number and fervor of Mustang fans we know, that's an impressive statistic.
Ford's particular strategy for the 2011 Super Duty is still under wraps, but it appears the company will focus less on Twitter updates (another assumption about truck owners, but we'll let it slide) and more on easily shareable videos touting the Super Duty. Rathsburg says that Ford will be especially careful to avoid sneaky or hidden messaging: unlike participants in Ford's Fiesta Movement campaign -- who were fully aware that they were part of the company's marketing machine and didn't seem to care -- pickup buyers prefer to draw sharp distinctions between their personal conversations and marketing messages.
All that goes to prove what we've known all along: that truck fans are no different from other consumers. They get excited about new products, they research them, and they share their findings with friends -- and they do that online. As Rathsburg says, computers are "a communication tool for everyone today, and everybody uses (them) differently."