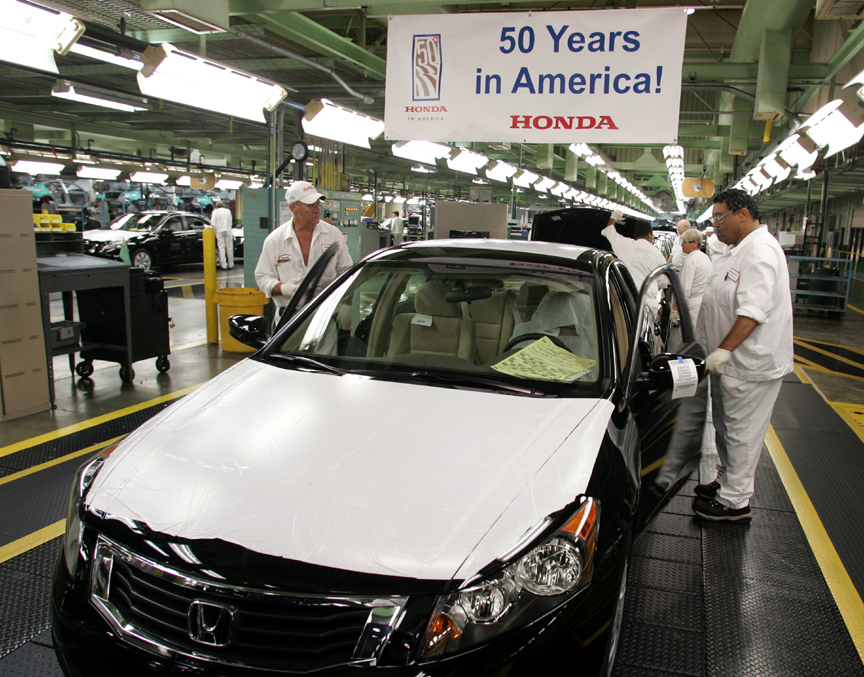 I've heard lots of people talk about their decision to buy a particular vehicle based on where it's from. Obviously, Japanese and European cars are foreign or exotic, and American branded cars are born on U.S. soil. Buying American cars is a good way to support our own economy, but the Japanese seem to know how to build better quality cars. Right? Actually, that's not quite the whole truth.
A long time ago, cars were designed, manufactured, and assembled in their home nations. This was true of the earliest imports, too. The nature of the global economy has changed though, and some modern "imports" may be more American than some of today's "domestics".
Several Japanese and European automotive manufacturers now have facilities in North America. Honda and Toyota, for example, have large supplier networks in the U.S. and have built assembly plants to produce many of the vehicles they sell here. In addition, it's common for much of the design and development of these vehicles to be done here in the states. Mercedes Benz and BMW have assembly plants in Alabama and South Carolina, which also require US suppliers of components and equipment.
When you consider the amount of American people and funding involved with producing many of these foreign cars, you will start to realize that they are a big part of our culture and economy. From concept sketch to final assembly, some may be almost completely domestic.