2010 Detroit Auto Show
Enlarge Photo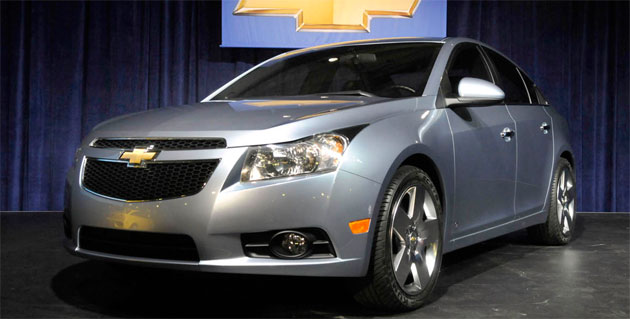 The new hatch will be based on the Cruze but get unique styling and suspension and steering adjustments
Enlarge Photo
Stay tuned for driving impressions

And that's about all we can show you at this point. Keep in mind that these comments are based on raw notes and first impressions of the show cars, and that production versions might reflect slightly different trim or material choices.
Ultimately, of course, your choice will probably depend more on the driving experience, refinement, safety, and features than it will on those initial impressions of the interior.
But we can say it's played a role on our first impression. The more we looked in several versions of the 2012 Ford Focus and 2011 Chevrolet Cruze on the stand, the Focus simply felt a little more inspirational and sporty. We like that.