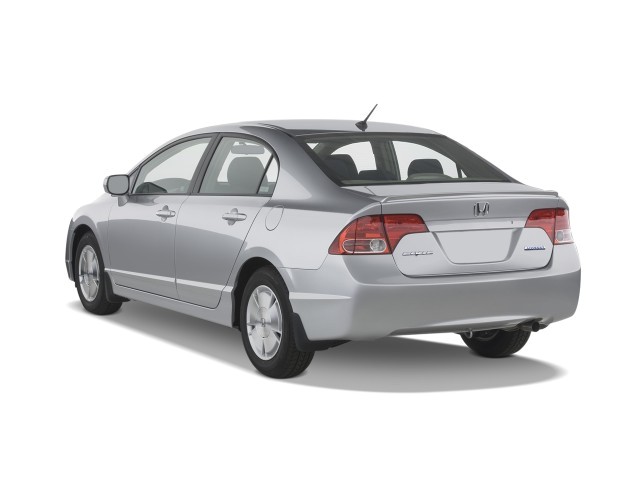 Angular Rear Exterior View - 2008 Honda Civic Hybrid 4-door Sedan
So, it turns out that 2003 - 08 Honda Civic Hybrids may not actually return 49/51 mpg. In fact, owners claim that the vehicles earn an average of 31 mpg -- and they sued. Without admitting wrongdoing, Honda has now settled with plaintiffs, offering them either (a) a $1000 voucher toward the purchase of a new Honda when the Civic Hybrid is sold or traded-in, or (b) a $500 voucher toward the purchase of a new Honda if the owner chooses to keep the Civic Hybrid. Weirdly, neither of those vouchers can be used to purchase a Honda Insight, Civic Hybrid, or Fit -- exactly the sort of fuel-efficient cars that Civic Hybrid owners might buy. John Voelcker sheds light on the shenanigans at GreenCarReports.
UPDATE: Not everyone is happy with this arrangement.