2009 Saturn Sky
Things haven't looked so hot for Chrysler and General Motors this year. And now it's clear that assurances from the government and CEOs weren't enough to overcome the images of…well, sinking ships. And for the image-conscious, buying a car from a failing company or a retired brand? Not so great...
J.D. Power and Associates' latest study released yesterday puts some numbers on how many were deterred. As part of its seventh annual Avoider Study released yesterday, the company for the first time looked at future brand viability as a reason for avoidance and found that Chrysler, Dodge, Hummer, Pontiac, and Saturn were most avoided earlier this year because of an uncertain future.
The study looks at the reasons why shoppers fail to consider—or consciously avoid—certain models. Among the findings: one out of five shoppers avoided a vehicle because of concerns over the future of the brand, and these were the two brands most avoided for this reason.
"New vehicle buyers want to know that if anything goes wrong with their vehicle in a year or two that the manufacturer will be there to back up their product," said Kerri Wise, J.D. Power and Associates' director of automotive research, in a release accompanying the results.
2010 Audi A5 / Cabriolet
2010 Kia Soul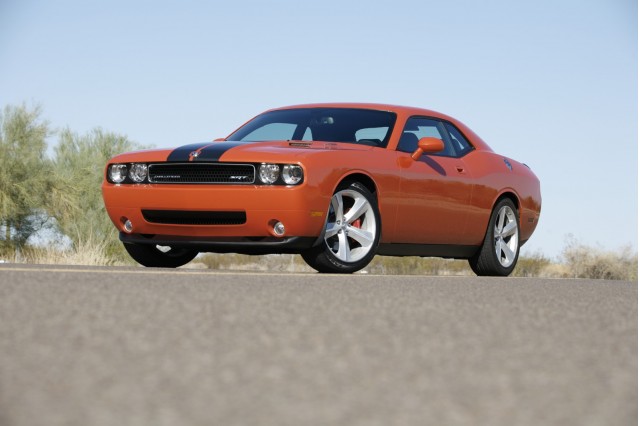 2010 Dodge Challenger SRT8
Future viability of the brand ranked fourth after styling, pricing, and perceived reliability, with two of five shoppers saying attributing the look or styling of a vehicle as a reason for avoiding it. Power pointed to the Audi Q5, Dodge Challenger, Kia Soul, and Pontiac G3 as models that were commonly considered due to styling yet not commonly rejected for it.
While "Buy American" bumper stickers are certainly less common than they once were, an undercurrent of patriotic car-buying has surged over the past year, with a total of nearly 60 percent citing foreign or import origins of other vehicles as a reason for rejection.
The news here is good for Ford. Power noted that Ford had much lower rates of avoidance for these reasons and actually made improvements in the perception of its products, reducing the rate of avoidance for quality and reliability as well.
The results are based on nearly 45,000 responses from those who registered a new vehicle in May or June 2009, so the future of Saturn and Pontiac were still undetermined at that time.
---------------------
High Gear Media has partnered with Tesla Motors on a new writing contest where YOU can win a tour and road test of the 2010 Tesla Roadster Sport. You can submit as many articles as you like and enter multiple times.  Enter now!