2011 Ford Fiesta
The funky 2011 Ford Fiesta will deliver more than just great looks and class leading fuel economy when it goes on sale in North America next year. The new Fiesta, available in four- and five-door body styles, will also offer excellent value as the car will carry a base price of just $13,995 including shipping.
This is the price for the sedan model equipped with a 5-speed manual. The base five-door Fiesta hatchback will sticker for $15,795. A fully loaded model will cost upwards of $23,000.
2011 Ford Fiesta sedan
Not only is it affordable, the Fiesta also sets a new benchmarks in the small car segment for safety, connectivity and powertrain technology. For example, every Fiesta will come with a 119 horsepower and 109 pound-feet of torque four-cylinder engine and this can be matched to an optional 6-speed dual-clutch automatic transmission.
When matched to the manual, the 2600-pound Fiesta returns a fuel economy of 29 mpg in the city and 38 mpg highway. Opt for the automatic and you get an even better 30 mpg in the city and 38 mpg on the highway. A special SFE package bumps the highway fuel economy up to 40 mpg.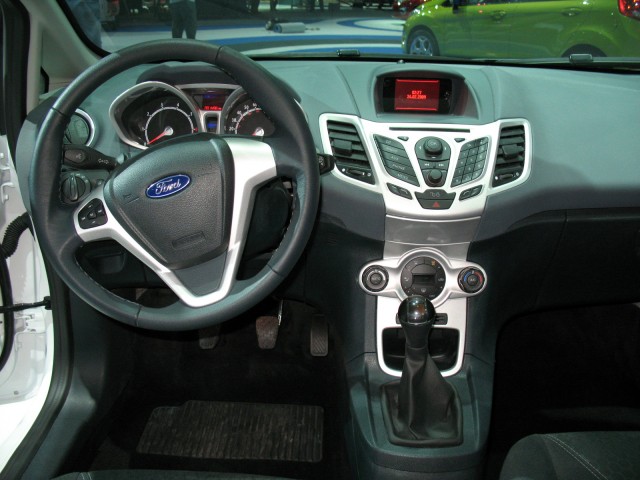 2009 Los Angeles Auto Show
Every Fiesta also gets electronic power steering, seven airbags, and antilock brakes with stability control.
Customers will be able to choose from four different trim levels: base, SE, SES Sport, and SEL, and a large number of packages and options offer a huge degree of customization.
[Ford]