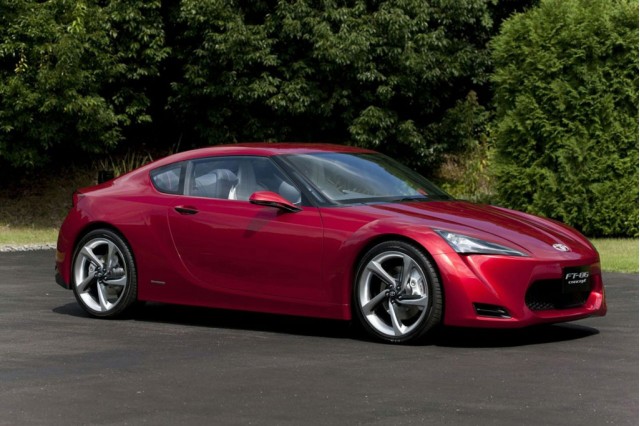 2009 Toyota FT-86 Concept
We're ramping up for next week's 2009 Tokyo Motor Show, but today at High Gear Media there's more going on than the new Toyota-Subaru coupes and the upcoming Mitsu Lancer Evolution MR Touring. Here's a sample of what you'll find across the entire High Gear Media network right now:
TheCarConnection
Full Review: 2010 Porsche Panamera
Full Review: 2010 Honda Element
GM Ramps Up For 2011 Chevrolet Cruze and Volt Production
Legalwatch: Legislation To Oversee Auto Dealers In The Works
2010 Mitsubishi Lancer Evolution MR Touring Pricing Announced
Motor Authority
Spy Shots: 2011 Mercedes-Benz CLS
Report: Subaru SVX Set To Return
Spy Shots: 2011 Audi A8 Hits The 'Ring
Luxury Automakers Failing To Take Full Advantage Of Social Media
GreenCarReports
Preview: 2010 BMW ActiveHybrid X6
Volvo To Sell Both Diesel And Plug-In Hybrid Models In U.S.
Tesla Taxi? Hybrid Cab Owner Customizes Electric Roadster
Electric Fiat 500 Closer Than We Think From Chrysler?
CelebsAndCars