2009 Hummer H2
2009 Hummer H2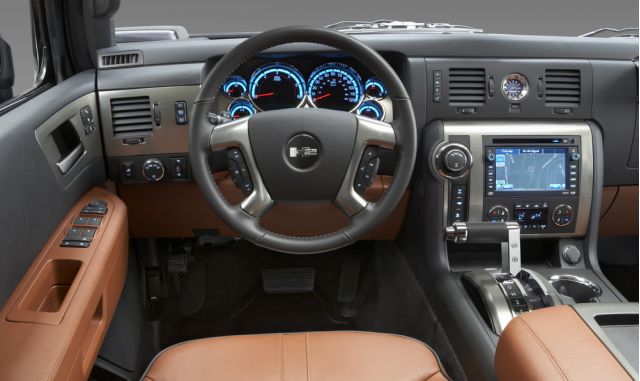 2009 Hummer H2
The saga of GM's sale of HUMMER has finally come to a close. With the sudden collapse of the Penske-Saturn deal last week, many feared a similar fate would befall HUMMER, but today's announcement of the sale agreement between GM and China's Tengzhong puts those fears to rest, at least for the present. The deal must still secure final financing and pass regulatory approval.
Tengzhong, known formally as Sichuan Tengzhong Heavy Industrial Machinery Corp., is the Chinese firm that's been the front runner for the purchase of HUMMER for months now. GM's announcement this morning means that 3,000 U.S. jobs will be saved thanks to manufacturing contracts with the Shreveport, Louisiana and Mishawaka, Indiana plants that currently build the H3, H3T and H2.
Fans of HUMMER, and jingoistic patriots convinced of their moral superiority in particular, can take further solace in the fact Tengzhong plans to put the brand's global HQ near Detroit. Michigan's $20.6 million state tax credit had a huge influence on that decision, but Tengzhong also appears to be very interested in maintaining a strong U.S. presence for the brand.
HUMMER's current leadership team, including CEO James Taylor, will remain on board to run the show as Tengzhong's backing enables the company to move in a more fuel-efficient direction.  "We are excited about some of the initiatives already underway at HUMMER that we believe our investment will be able to accelerate, particularly related to the creation of the next generation of more fuel-efficient vehicles to meet not only future regulations but also customer expectations," said Yang Yi, chief executive officer of Tengzhong.
Flex fuel E85 capability, diesel and six-speed transmissions are the focus of the new ownership of HUMMER, according to the release, though the diesel is being eyed only for markets outside the U.S. The addition of E85 capability to the 2010 H3 and H3T will make HUMMER the first manufacturer to offer an alternative fuel powertrain in every model it sells.
Through June 2011, HUMMER vehicles will be manufactured under contract with GM at the Shreveport and Mishawaka plants where they are currently built, meaning they will still be American-made for the next two years, with a possible one-year extension through June 2012. After that, it's not clear where HUMMER vehicles will be made.
The deal officially covers the sale of the HUMMER brand, trademark and tradenames and the intellectual property necessary to manufacture vehicles under license. The existing dealer network will also be transferred to Tengzhong under the agreement.