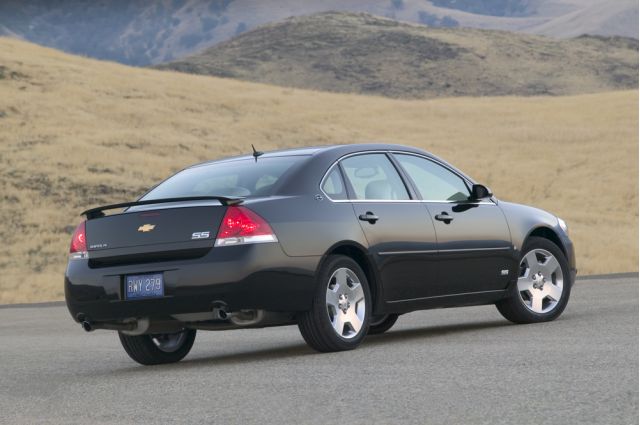 2009 Chevrolet Impala
GM's Goebel confirmed that some of the vehicles without side bags might have been sold under the GM Certified Used program. The automaker has appealed to dealerships to replace any erroneous window stickers of the affected vehicles with ones that indicate the deletion; additionally any online features info for the vehicles has been changed to represent the safety downgrade.
According to Pete Ternes, another spokesman for General Motors, the automaker offered the airbag delete option in order to not have a competitive disadvantage with other competing models that cost less but didn't offer standard side bags.
Russ Rader, spokesman for the Insurance Institute for Highway Safety (IIHS), told TheCarConnection.com that this is an especially important issue to get word out about because whether or not a vehicle was originally sold for fleet use is not something that a car shopper is going to be able to readily discern.
"Some of these vehicles were advertised as having side airbags, and in fact they didn't," said Rader, adding that many buyers of those Impalas thought that they were getting a more comprehensive set of safety features for a good bargain.
And now the next time you rent a car, you also have reason to be a little more wary.