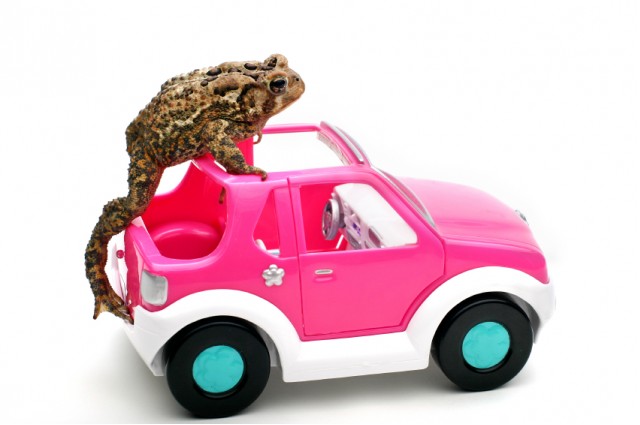 Mr. Toad's wild ride
If you've seen fewer frogs out at the clubs, fewer frog-sized prophylactics flying off the shelves at Target, and heard pissed-off frogs sharing their dating woes over a Starbucks, there could be a reason why: you humans and your cars.
An Australian researcher at Melbourne University says traffic noise could be drowning out the hot booty calls frogs put out to other frogs, and that could be leading to a smaller frog population.
The AP quotes researcher Kirsten Parris as saying that a "well-projected and energetic croak" is the best way a frog man can put the moves on a frog lady. And after surveying 100 ponds in the past decade, she's pointing to the traffic noise as a possible reason for a decline in the number of frogs.
The rush of cars cuts the distance a frog call can be heard, which narrows the mating pool significantly, she believes.