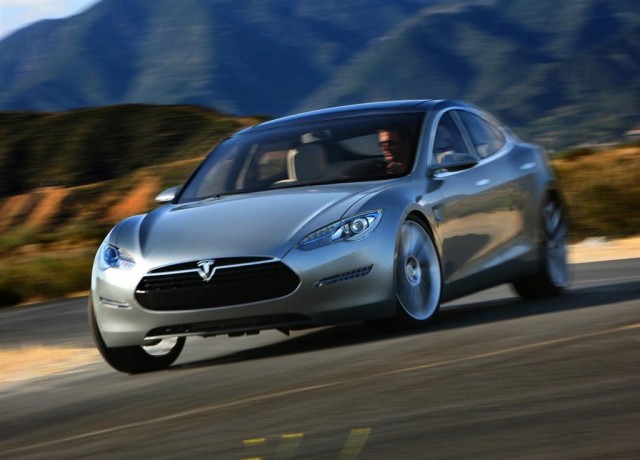 Tesla Model S Sedan
Given its recent slide into profitability, its snazzy new production facility, and its lawsuit-free status, Tesla Motors has been on a bit of a roll lately. Not surprisingly, the company is hoping to capitalize on this forward momentum and propel itself to "major player" status in the U.S. auto market by 2016.
At the moment, the company only manufactures the $100,000+ Tesla Roadster, but Tesla recently received $465 million in loans from the U.S. Department of Energy to facilitate production of its Model S sedan, which is set to drop in 2011. Around $100 million of those loans will go toward the build-out of the Palo Alto facility, which will churn out powertrains for the Model S and other vehicles, including the new electric citycar that Tesla is developing with Daimler. The remainder of DOE funds will be used to open an assembly plant in Southern California, geared exclusively around the Model S.
Devoting so many resources to the sedan will generate a sizable bump in capacity, but at $50,000, the Model S will still be too expensive for most American consumers. (However, that price may come down as Tesla's growth allows the company to enjoy the benefits of economies of scale -- particularly where body panels and battery packs are concerned.) Accordingly, the company has modest expectations for sales of the Model S:  around 20,000 units per year.
But Tesla's real game-changer may come in 2016 when, according to its company spokesperson Rachel Konrad, Tesla will introduce a vehicle in the $30,000 range. What that vehicle might look like -- coupe, sedan, crossover, or something else -- remains to be seen. But there's no denying that Tesla's small size has allowed it to think big in ways that some bigger automakers don't always seem willing to do.
[AutoNews, sub req'd]