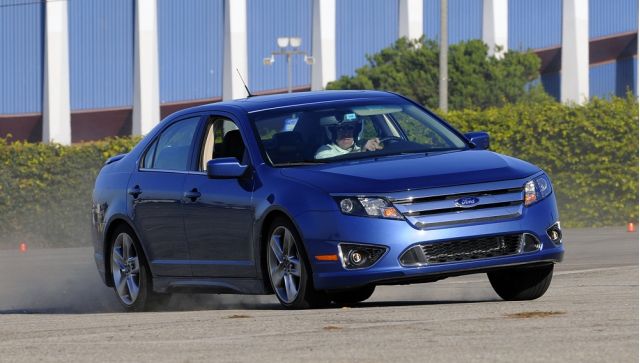 2010 Ford Fusion
It's a few years in the offing, but the next versions of Ford's popular Fusion and Taurus sedans will share some running gear.
The Detroit News reports Ford will move to share vehicle platforms across the mid-size range as it redesigns vehicles like the Taurus, which just emerged as a new 2010 model, and the Fusion, which was significantly revamped for 2010. Along with the European Ford Mondeo four-door, the sedans will get some common mechanical parts to cut down the cost of developing new vehicles.
The new platform will replace three separate platforms, which could net Ford big savings. It will be an updated version of today's Ford Mondeo, the News adds, which would make the next Taurus a smaller vehicle, along with the related Ford Flex and Lincoln MKT.