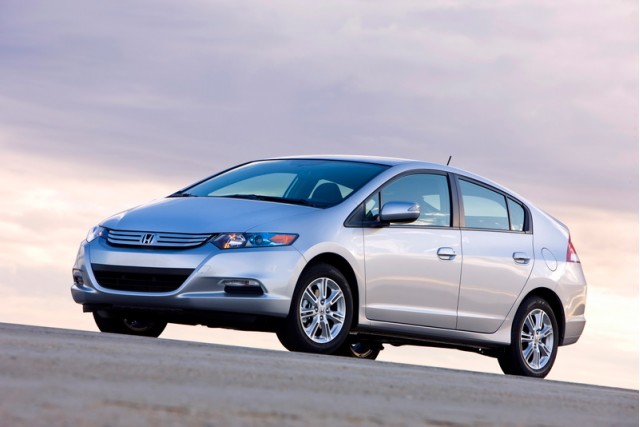 2010 Honda Insight
How worried is Toyota that the 2010 Honda Insight might eat into sales of the 2010 Toyota Prius, just now hitting dealerships across the country?
Worried enough, it appears, that the company has helpfully run the numbers to show potential Insight buyers how little money they'll save over the long run if they buy Honda's new 2010 dedicated hybrid. You know, the one that looks sort of like a Prius in 7/8 scale.
Last Thursday, a post entitled "Hybrid Cost Analysis" hit the Toyota website, comparing the purchase and running costs of a 2010 Prius and a 2010 Insight.
The Prius was equipped with level II trim ($22,000 plus delivery), the lowest currently available, whereas the Insight wasn't a base LX but the higher-spec EX ($21,300 plus delivery). Why? "These models are equipped the way most consumers want," says the site.
Then come the calculations. On a standard 5-year loan, the Prius costs you $435 a month, while the Insight is $420. But if you factor in running costs using EPA combined ratings (50 miles per gallon for the Prius, 41 mpg for the Insight), the Prius costs $172 less a year.
That means, Toyota helpfully spells out, that you pay $15 a month more for the Prius but save $14 a month in gasoline costs.
Their conclusion? "So for a buck more each month, you get a roomier vehicle that is a full hybrid with better mileage ratings, enhanced performance, vehicle stability control, driver's knee airbag, beltless engine, rear disc brakes….well, you get the drift."
To its credit, Toyota also compares the most basic Prius with the (not yet released) equipment level I  ($21,000) to the Insight LX ($19,800), switching the difference from a buck a month more to $12 extra.
We love it when carmakers do apples-to-apples comparisons with their assumptions clearly spelled out. And we credit Toyota for laying this all out.
Still, we challenge Toyota's assumption for annual travel: 15,000 miles (at $2.62/gallon). That's 5,000 higher than the September 2008 average per-capita vehicle miles traveled of 9,560 cited in a Brookings Institute report (although 1994 Department of Energy data shows newer cars travel more miles than older models).
If you cut annual mileage down to the Brookings average, the numbers change: The Prius II costs $6 more than the Insight EX each month, and the Prius I is a full $17 a month pricier than the Insight LX.
In the end, the 2010 Toyota Prius is a full car class larger than the 2010 Honda Insight, and it undeniably offers equipment the Honda doesn't. On the other hand, the Honda's handling is preferred by some, and it doesn't have that ... you know, that Prius problem.
As always, savvy consumers have to run the numbers for themselves. And as they say, your mileage may vary.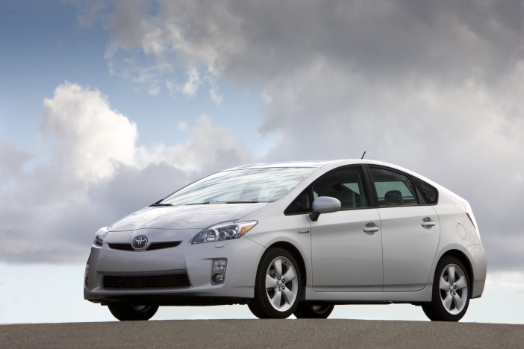 2010 Toyota Prius
[Toyota]