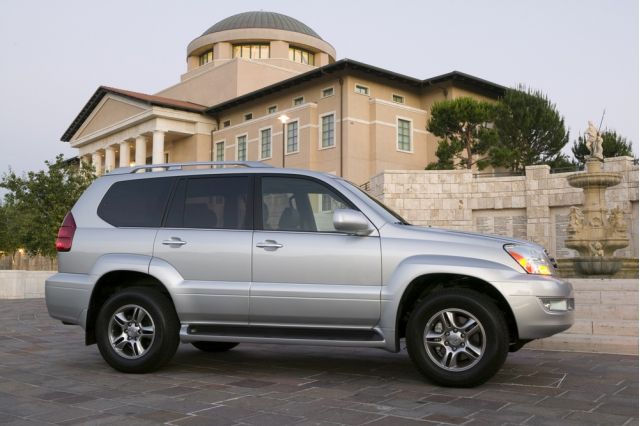 2009 Lexus GX 470
When the Lexus GX first hit the streets early in the decade, a truck-based SUV seemed like the ticket to sales success. Now, six years later with a 35.5-mpg federal fuel economy standard looming, Lexus is still planning on replacing the mid-size GX with a new traditional sport-ute.
Ward's Auto reports that a redesigned GX is in the cards, and by traditional product cycles, should be nearing a debut. The new truck, the industry publication reports, will stick with its body-on-frame construction, but will get radically different styling, a new interior, and a 310-horsepower, 4.6-liter V-8 engine that's similar to the one in the current Toyota Tundra.
The new GX 460 should bow this year as a 2010 model.
The GX has lost much of its sales luster, with crazy gyrations in gas prices and the general malaise in the sport-ute market. It may be too late in the development cycle to put an end to this big SUV, but Lexus and Toyota dealers have bigger issues on their hands--namely, the Lexus LX 570, the Tundra, and how to downsize their very newly acquired truck business in the face of huge changes in U.S. fuel economy standards.
[Ward's Auto via MotorAuthority]