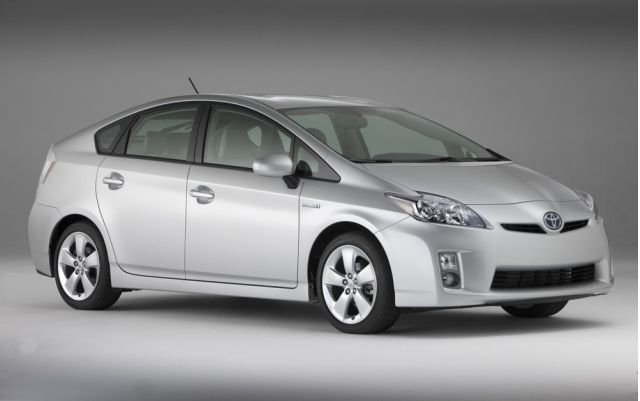 2010 Toyota Prius
It's just a matter of days before we unleash hell on the 2010 Toyota Prius--and now it's your chance to win some cool Prius schwag to celebrate the arrival of the third-generation hybrid.
Come March 25, TheCarConnection.com can tell you all about the Prius--how it handles, how it accelerates, how awesome we did in an impromptu fuel-economy derby staged by Toyota at the world press preview. (In truth, if some of those dead-tree magazines lets loose before then we'll have to hit the "submit" button on our review, too.)
Since we're too excited about it--and really, what's not to be excited about, with a 51/48 mpg fuel economy rating?--we're egging you on to get into high gear with the Prius. Just post a comment on this page between today, March 11, 2009 and April 3, 2009, and we'll choose a random winner from the lot.
The winner gets the stuff Toyota gave out on the press preview--a cool black Prius baseball hat and a backpack outfitted with a solar panel that recharges your small electrics while you tan, bike, play hacky sack, or whatever it is you people with actual lives do out in the sunshine.
Just bookmark the 2010 Toyota Prius page for our Bottom Line review coming March 25--and tell us what you're thinking about the new Prius in a comment here. Tell us what you'd do with a new Prius, or why some other hybrid's a better choice. You could tell us deep, revealing things about yourself, but please--leave that to Facebook.
We'll announce a winner the week after the giveaway closes.
UPDATE: You have a few more days yet to comment - log in over at the 2010 Toyota Prius page and you might win!
UPDATE: CONTEST CLOSED! The winner is comment #30, Jan from Humble, Texas. Congratulations!