2009 Toyota Venza
Earlier this week, executive editor Marty Padgett posted TheCarConnection.com's Bottom Line for the 2009 Toyota Venza, a vehicle that more or less takes the place of the long-absent Camry Wagon and triangulates somewhere between the Camry, RAV4, and Highlander. Though it shares some common pieces with the Highlander SUV, the Venza also shares some pieces with the Camry and is clearly a passenger vehicle rather than a hauler or off-roader. And it's called a light truck by the EPA, but we won't get into that...
As shoppers, what you need to know is that, as we venture to say in the Bottom Line, "The Venza's reason for being is interior room." Like the Ford Edge and Nissan Murano that it takes on, the Venza has a very roomy, passenger-focused interior and is a good choice for families and empty-nesters alike—provided you don't require much driving excitement.
Since the interior really is the centerpiece, I made it the focus of my second look at the Venza, and here I bring an up-close view of what works and what doesn't inside:
2009 Toyota Venza
Doorsills are virtually flush with the floor, and the seats are positioned at about the same height as an ordinary chair, making it ideal for arthritic retirees and those with mobility problems.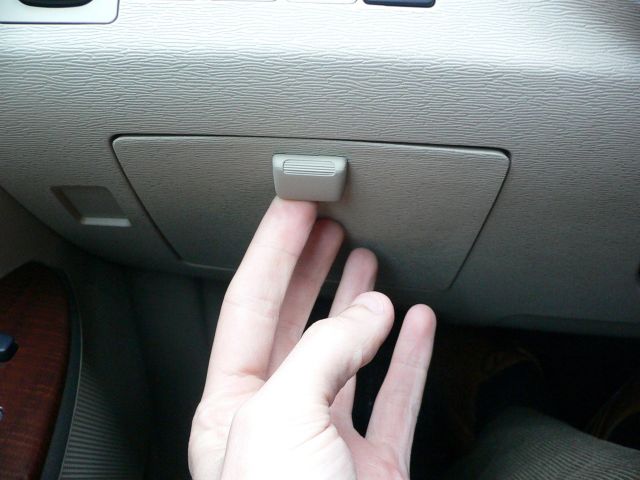 2009 Toyota Venza
2009 Toyota Venza
What looks like it's going to be the fuse panel is actually a bin for change, odds, and ends. The latch and plastics here are of the hard and flimsy variety.
2009 Toyota Venza
More in the driver's normal field of vision are these ill-fitting plastic blanks. We're used to them in world cars that have different equipment requirements depending on the market (such as dipped headlights), but it's a mystery why there are so many on a vehicle that's designed and intended mainly for the U.S.
2009 Toyota Venza
2009 Toyota Venza
A source of irritation for me (admittedly six-foot-six): the sharp, hard-plastic edge that my knee was left against. Potentially bruising and bothersome for long trips. I haven't seen a hard edge for the knees like this since the previous-generation Nissan Quest.
2009 Toyota Venza
With showy contouring, an unusual textured surface, and black piping, these leather seats look better than they feel—though no significant complaints.
2009 Toyota Venza
Unique corduroy-like upholstery used on the based seats was cozy and comfortable on a rainy day, breathable and grippy. VW once used a material like this, and the wear pattern was unfortunate; we'll trust this does better.
2009 Toyota Venza
The Venza comes with a small, fixed triangular window at the front of each front window. To those of average height and taller, it serves absolutely no role in outward visibility, though it might be helpful for shorter drivers.
2009 Toyota Venza
Bright but diffused, aircraft-style aimable LED ceiling lamps for the backseats is a nice touch.
2009 Toyota Venza
Rear cup holders built into the center armrest (at the end of a lever and on top of a bouncy seat cushion) are, from our experience, not a great idea for anything but capped bottled water.
2009 Toyota Venza
Textured plastic surface here on the dash surface is polarizing; I liked it, though the grain didn't match in some spots, like the vent inserts. We'll see if actual production cars are better.
2009 Toyota Venza
The backseats release (and spring forward slightly) with easy-to-reach levers in the hatch area.
2009 Toyota Venza
"Hidden" compartments left and right. Retractable privacy cover. Check.
2009 Toyota Venza
Seats almost fold flat, though the cargo floor is nice and low.
---
Make sure you check out our partner sites dedicated to focused news, reviews and more for Ford, Chevrolet, Toyota, Honda, and the Toyota Prius.