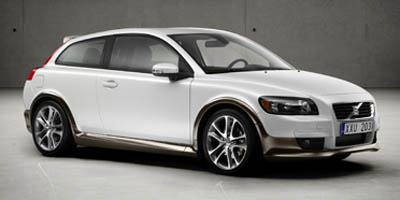 2009 Volvo C30
Think Volvos are just for soccer moms? Think again. The Swedish purveyor of "safe" has just confirmed plans for a 300-horsepower, all-wheel-drive edition of the Kammback-cool C30 hatch. This is a nice antidote to increasingly bland entries like the V70 (no longer with turbocharged power), and should be the hottest thing from Volvo since the R-designated 850 on huge rims and low-profile tires.
Production of this fortified C30 will be capped at 4,500 units, says autocar, who also claim that big demand in Britain for sport-edition models means 40 percent of this volume will be headed to the United Kingdom. Visual cues include 20-inch wheels, color-keyed brake calipers, a sport body kit, and sport seating.
Platform sharing dictates that this C30 gets the same 2.5-liter five-cylinder unit as the excellent European Ford Focus. However, a significant mechanical departure is the use of a Haldex all-wheel-drive system, where the Focus makes do with two driven wheels.
Arguably as funky and cool as the '70s-era 1800 ES wagon, this new bad-boy C30 should give a nice big shot of anti-aging serum into Volvo's arm.--Colin Mathews