2010 Land Rover Range Rover spy shot
With a new Land Rover Range Rover still some years away, the current British uber-SUV will get a mild face-lift to help it age gracefully.
The face-lift shown here is very minor. The Range Rover's rear end wears new LED lights; the front end gets more changes, such as a new bumper, a new grille, and new headlamps with LED daytime driving lights.
There may also be new engines under the hood when the face-lifted version hits the market in 2010. A 5.0-liter V-8 has been rumored for a long time, as has a new 3.0-liter V-6 turbodiesel engine to replace the old 2.7-liter diesel.
2010 Land Rover Range Rover spy shot
2010 Land Rover Range Rover spy shot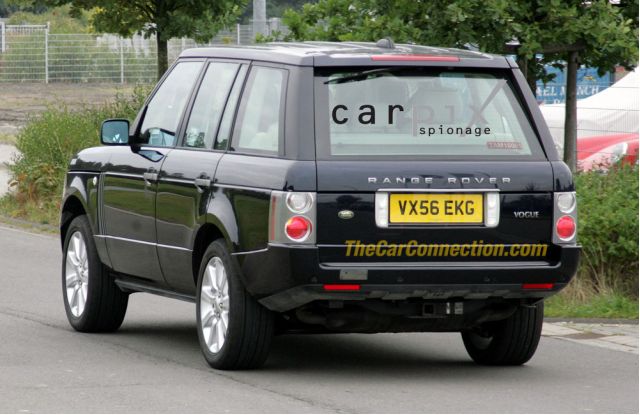 2010 Land Rover Range Rover spy shot