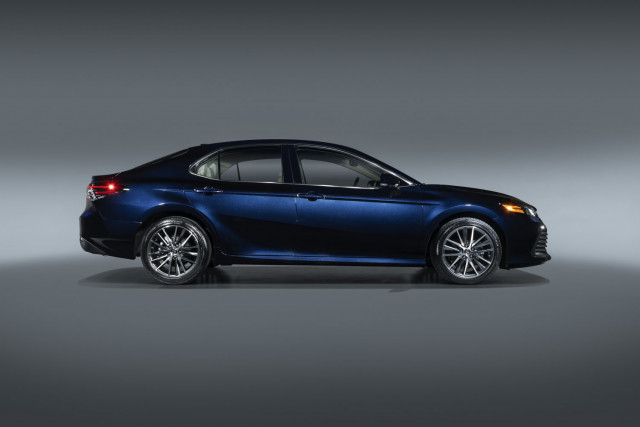 The Camry's archrivals also boast sleek shapes, classy interiors, and strong optional engines.
The Honda Accord has been around a few years and yet still seems to do everything its rival can, only a little better.
The latest Nissan Altima can be had with a strong turbo-4 or all-wheel drive, but the two can't be combined.
The revamped VW Passat this year looks good, though it's still the old model underneath.
The redesigned Subaru Legacy should be at the top of your list—its standard all-wheel drive has no major fuel-economy penalty, though there's no hybrid yet.
The Mazda 6 feels a class up in most respects, with a price to match, but its turbo-4 doesn't deliver the punch it should.