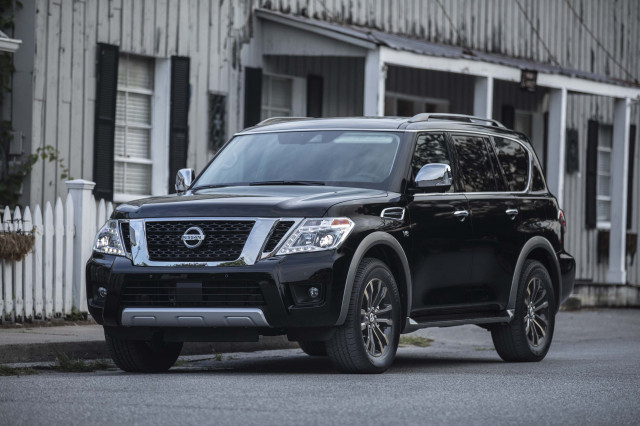 The Nissan Armada straddles the line between mainstream and premium SUVs.
The workaday Chevy Tahoe offers newfound massive V-8 power this year, but the Armada has a slightly calmer ride.
The Ford Expedition offers the prospect of marginally better fuel economy, but only with a restrained right food.
Luxury haulers such as the Infiniti QX80 and Lincoln Navigator outclass the Armada on nearly every point but cost much more.
The Toyota Land Cruiser has global roots like the Armada (and feels just as aged) but is more capable off road.