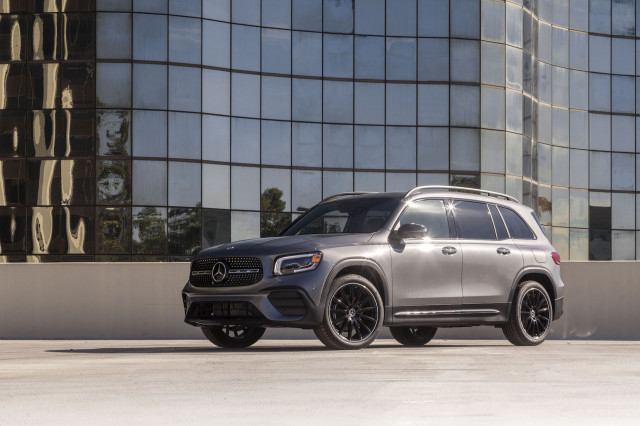 The Mercedes GLB faces a diverse set of rivals, only two of which match its available third row of seats.
The Jaguar F-Pace and Volvo XC60 are strong contenders priced below the slightly larger and more softly curved Mercedes GLC.
All of those have five seats tops.
The Land Rover Discovery Sport can be fitted with three rows, but we wouldn't recommend steerage class for anyone taller than a fifth-grader.
The three-row Mazda CX-9 shoots for the stars with its turbo-4 and suave cabin, though it's not as polished as its European rivals.