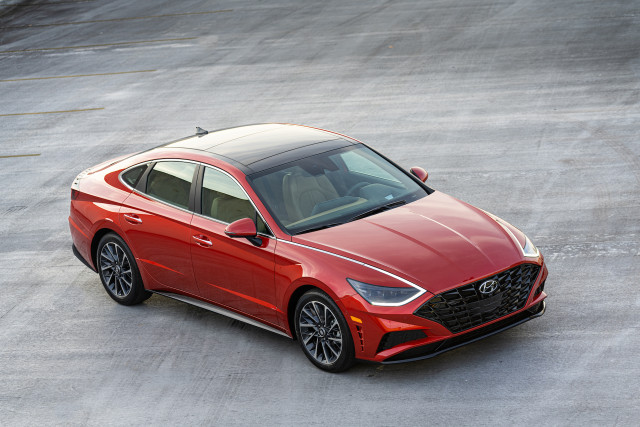 The Volkswagen Passat lineup is polar-opposite in many ways to the Sonata; it has very conservative, traditional styling and a straightforward interior that verges on stark—and probably the most spacious back seat in this class.
The Nissan Altima sits somewhere in the middle, with a sharp exterior but somewhat dull cabin design, but it's a strong value for money at the base end of its lineup.
The Camry has become sportier in this generation, and it's the only one of the affordable mid-size sedans to still offer a V-6.
The Honda Accord probably offers the best combination of performance, driving enjoyment, and interior comfort—plus some great safety credentials.
Both the Camry and Altima now distinguish themselves further with available all-wheel drive.