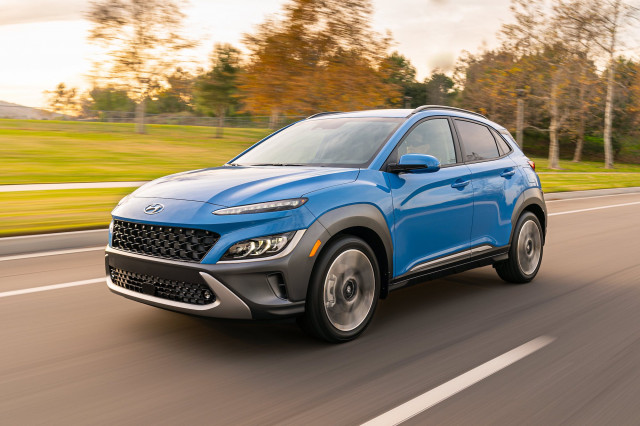 No rival quite matches the Kona's broad lineup.
The new Honda HR-V has chunky good looks and a spacious cabin in its new edition.
The Jeep Compass can be had in rugged Trailhawk guise, and its infotainment system is one of the best.
Look to the Kia Seltos for its refined styling, but Kia doesn't offer an especially sporty version.
The Subaru Crosstrek boasts value pricing and a roomy cabin, plus it's good off-road in any configuration.
Finally, don't overlook the Buick Encore GX, a stylish choice with a luxurious cabin for the money.