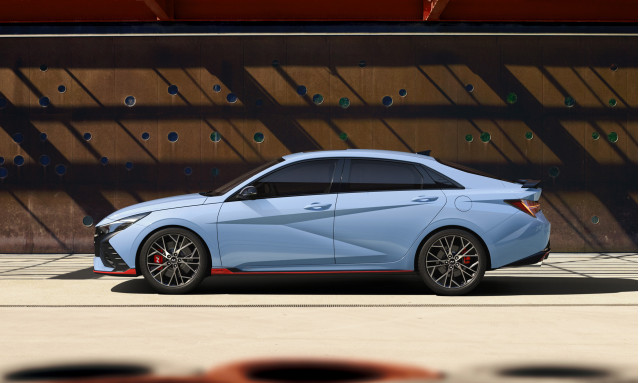 Small car competition has dwindled recently, but what's available is good.
The Corolla offers a hatch and sedan shape, with an available hybrid powertrain capable of 53 mpg.
The Civic is available in a wide range of body styles, including coupe, hatchback, and sedan, all with good space inside.
The Jetta is comparatively conservative but spacious and the Sentra is modestly fun to drive, although it's built to a price.
The stylish Mazda 3 offers a rare all-wheel-drive hatchback.
2022 Hyundai ElantraGet Your Price
2022 Honda CivicGet Your Price
2021 Mazda MAZDA3Get Your Price
2021 Nissan SentraGet Your Price
2021 Toyota Corolla
2021 Volkswagen JettaGet Your Price
Quick Specs

The 2022 Hyundai Elantra excites us with its styling and gas mileage, but loses us with interior quality.

The 2022 Honda Civic remains a go-to economy car, with low-key performance and high-economy powertrains.

The 2021 Mazda 3 straddles the mainstream and upscale markets with a quality cabin, power that ranges from pedestrian to plentiful, and available all-wheel drive.

The 2021 Nissan Sentra has a sleek shape and a more refined ride, which makes it a better value than in the past.

With the 2021 Corolla, Toyota has almost excised all the bland from its diet.

The 2021 Volkswagen Jetta is a no-frills compact with good value. Saving money never goes out of style.

MSRP From
$19,850
$21,900
$20,650
$19,510
$20,025
$18,995
Gas Mileage
25 MPG City / 56 MPG Hwy
26 MPG City / 42 MPG Hwy
23 MPG City / 36 MPG Hwy
28 MPG City / 39 MPG Hwy
28 MPG City / 52 MPG Hwy
24 MPG City / 41 MPG Hwy
Engine
Regular Unleaded I-4
Regular Unleaded I-4
Regular Unleaded I-4
Regular Unleaded I-4
Regular Unleaded I-4
Intercooled Turbo Regular Unleaded I-4
EPA Class
Midsize Cars
Midsize Cars
Compact Cars
Midsize Cars
Compact Cars
Compact Cars
Style Name
SE IVT
LX CVT
2.0 FWD
S CVT
L CVT (SE)
S Manual
Drivetrain
Front Wheel Drive
Front Wheel Drive
Front Wheel Drive
Front Wheel Drive
Front Wheel Drive
Front Wheel Drive
Passenger Capacity
5
5
5
5
5
5
Passenger Doors
N/A
N/A
N/A
N/A
N/A
N/A
Body Style
Sedan
Sedan
Sedan
Sedan
Sedan
Sedan
Transmission
CVT w/OD
CVT w/OD
Automatic w/OD
CVT w/OD
CVT w/OD
Manual w/OD
Detailed Spec Comparison
2022 Hyundai Elantra vs. 2022 Honda Civic
2022 Hyundai Elantra vs. 2021 Mazda MAZDA3
2022 Hyundai Elantra vs. 2021 Nissan Sentra
2022 Hyundai Elantra vs. 2021 Toyota Corolla
2022 Hyundai Elantra vs. 2021 Volkswagen Jetta