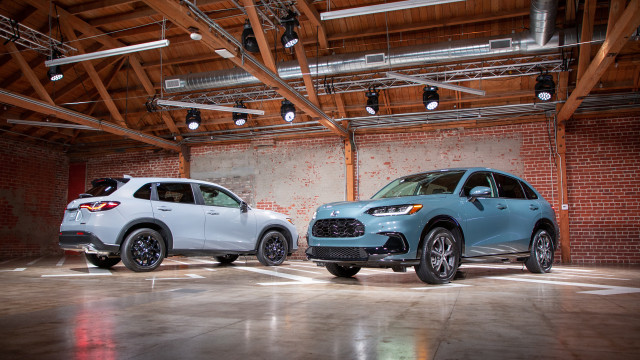 The Toyota Corolla Cross weighs in against the HR-V, and although it wears the Corolla badge, confusingly, it's really more of a small RAV4 than a Matrix redux.
The Subaru Crosstrek is a compact hatchback on stilts and equipped for the trail, albeit without a whole lot of a filter from noise, vibration, and the elements.
The Mazda CX-30 takes the opposite extreme; it's not all that ready for the trail, but it sets a benchmark for refinement and dynamics in this class.
The Volkswagen Taos may be a decent pick for the value-minded but it doesn't offer the detail-oriented driving feel repeat VW customers will expect.
And the Nissan Kicks has an especially nicely detailed and well-equipped interior.