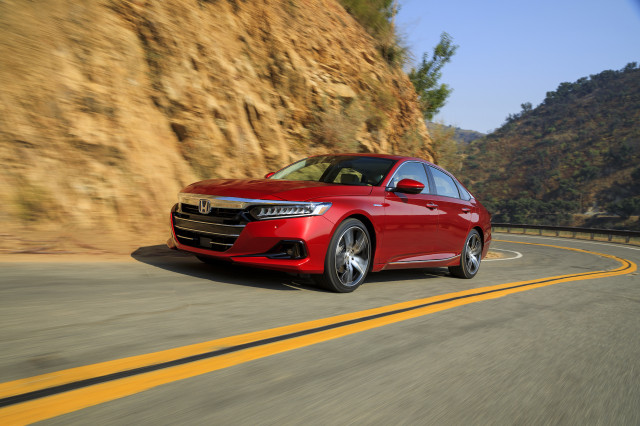 The Accord's chief rivals are the Toyota Camry and Hyundai Sonata.
The three stooges, if only they were practical rather than comical.
The Toyota Camry feels more like a cut-rate Lexus than ever before, even if its semi-sporty mission seems lost on us.
The Hyundai Sonata has grown into a gorgeous sedan; make sure it's on your list.
A recently reworked Nissan Altima remains a charmer, though its powertrains leave a lot to be desired.
The Mazda 6 wants to be a budget BMW, and it mostly succeeds, but it's due to be discontinued soon.
Don't ignore the Subaru Legacy.
Its wallflower design masks standard all-wheel drive, good fuel economy, and loads of safety and tech features.