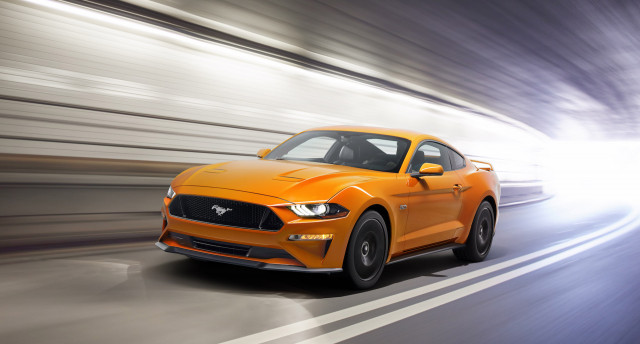 If you're interested in a Mustang, the Chevrolet Camaro may also be on your shopping list.
Rivalries aside, the Camaro offers better edge-case handling and a rip-roaring engine note that's even more snarky than the 'Stang's.
But it's smaller, cramped in the rear, and not as smoothly shaped as it has been in prior years.
The Dodge Challenger recaptures the 1960s Detroit magic like no other car on the road today, but it also feels rather outdated against everything else on this list.
The BMW 4-Series, meanwhile, offers a more premium experience but feels heavy and disconnected at low speeds.
It is, predictably, more expensive than the Ford Mustang, however.
If it's not outright speed you're after, consider the Subaru BRZ and the Toyota 86; they're nearly identical and they're both very sharp to drive.
They're considerably cheaper than a Mustang, too—but definitely not as fast.