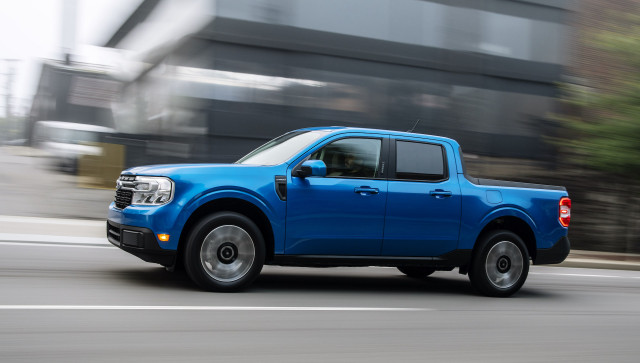 Based on the same front-wheel-drive architecture as the Ford Escape and Bronco Sport, the Maverick doesn't have many rivals.
The pickup bed and the compact size make the new Hyundai Santa Cruz its only true rival.
The Santa Cruz is roughly the same size, with smart powertrain options but a much more racy shape.
The Honda Ridgeline's a size larger and more adept at carrying stuff, but it's expensive, too.
The Ford Ranger is a mid-size truck in the same showroom, one with significantly higher towing and off-road ability.
Maverick buyers who don't need the open bed would do just as well with the rugged-looking, rugged-acting Bronco Sport crossover.