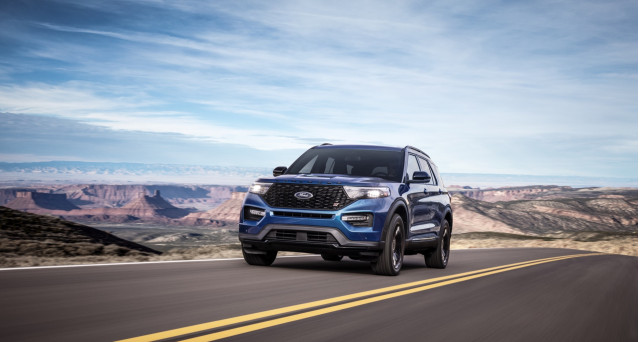 The 2020 Ford Explorer is a much stronger rival versus a wide range of three-row crossover SUVs.
The Toyota Highlander is the only other model in this size class to offer a hybrid version, although the Highlander Hybrid is oriented more for efficiency whereas the Explorer Hybrid is positioned to maintain towing and off-road ability.
The Explorer is a little larger and a lot more powerful than the Honda Pilot and Subaru Ascent, two of our favorites for their excellent utility and value; although both of these models offer a more usable third row.
The Dodge Durango, like the Explorer, rides on a rear-drive platform and has more traditional SUV utility than its competitors.
And finally, the new Kia Telluride is a compelling alternative, with loads of interior space and a standout exterior design.
Likewise, the Hyundai Palisade is priced competitively while aiming for more of a luxury focus than the rest of this competitive set.